Description
We're back and better than ever!
The third TeachMeet South Wales takes place on June 27th at Cardiff and Vale College.
Are you a business keen to have a stall? Drop us a messge on Twitter and we'll be in touch.
Professor Tom Crick MBE is our Keynote speaker for the evening.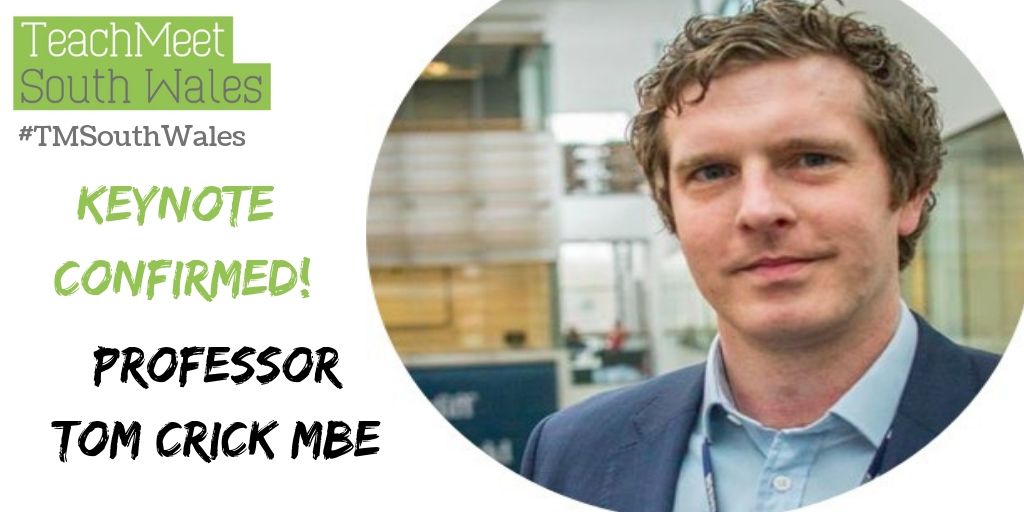 FAQS
What is a TeachMeet?

The first TeachMeet took place in 2006 and has since grown to have an international presence within the education sector. TeachMeets allow teacher educators to join together and share ideas, resources and practice. TeachMeets provide a fantastic platform for reflection, curiosity and organic pedagogy whilst providing a free professional development opportunity. Participants choose to present for either 2 or 7 minutes, so the events are fast paced and full of energy.

Why South Wales?

We're home to hundreds of schools and some of the largest further education colleges. We're a great country full of heritage and innovation worth shouting about. We're passionate about delivering world class education which provides ambitious and engaging opportunities for learners to thrive and live fulfilled lives. We're tenacious about this cause and the belief that happy healthy teachers and supporters sow the seeds to make this happen.

How much does it cost to attend?

Nothing! TeachMeet South Wales is totally free to attend or participate. We're incredibly grateful to our fantastically generous sponsors both locally and nationally who contribute to our cause and share our passion.

Can anyone attend?

Our true love is education. We welcome teachers, trainee teachers and the incredible heroes who make learning possible for all children and young people. Whether you're a teaching assistant, learning support assistant or manager we'd love you to join us. The only thing that we ask is that you work in a school, college or training provider.

Who can present / speak at a TeachMeet South Wales?

You! These events can only work thanks to the willingness of those attending to present and share their amazing ideas and pedagogy.