Description
This month we are delighted to welcome John Cave, Director and Co-Founder of Shoptimised to share his story of leaving the corporate world, setting up a business, setting up another business, selling the first one and growing the second one!
---
John has a huge amount of experience in digital marketing and in particular paid search marketing. It is quite possible that you booked a holiday to Kefalonia for a bargain price you saw advertised on a Google ad back in Summer 2015 because of John's work.
Pay Per Click (PPC) and Search Engine Optimisation (SEO) are the kind of terms that rush through John's dreams (or nightmares?) and he has set up not just one, but two businesses focusing on supporting businesses to achieve more with their digital marketing and improve their online presence. Which ultimately results in... you guessed, it more sales!
Dawn Dunn, newly initiated Cluster Manager for Dynamo will chat to John about his journey. About the highs and lows of setting up and running a business in the digital marketing space, about building a team, raising investment and, of course, when is the right time to sell up and move on.
Join John at One Trinity Green as he chats to Dawn Dunn, sharing his story…
5.30pm - Arrival & registration
6pm - Q&A with John Cave, hosted by Dawn Dunn
7pm - Pizza, drinks & networking, sponsored by Sintons Law
8pm - close
Spaces are limited, first come first served.
---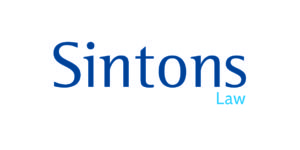 Sintons Law are proud sponsors of Tech Talks. Sintons supports both established businesses and SMEs in the region's tech sector. Contact Lucy Cook for more info.
---
Tech Talks is brought to you by Invest South Tyneside.