Testing vulnerable populations in COVID-19 restricted contexts
The first webinar for the European Testing Week series on 'Challenges & opportunities for testing during the COVID-19 pandemic'
About this event
Join us this European Testing Week for a series of webinars which will highlight the different experiences of organisations and clinicians throughout the WHO European Network who have adapted testing services to mitigate the impact of COVID-19.
Participants will be able to engage with presenters who have practical experiences with these topics and join in the discussion of strategies for ensuring continued testing during the pandemic.
Webinar 1: Testing vulnerable populations in COVID-restricted contexts (organised by HIV Prevention England in partnership with European Testing Week)
Monday, 23 November 2020, 14:00-15:15 GMT/15:00-16:15 CET
This session will provide a brief overview of how providers have addressed the challenges and maximised opportunities during lockdown and other COVID-19- restricted contexts to continue to reach particularly vulnerable populations to provide testing for Blood-Borne Viruses, including HIV and Hepatitis . The webinar speakers will address the following questions in an interactive format:
Why is it important to ensure that testing continues despite COVID-restricted contexts, especially for vulnerable populations?
What are common challenges? Were these overcome (if so how)?
What new opportunities were offered by the radically different circumstances?
Are there any practical 'how to' tips to be shared?
The event will be chaired by Teymur Noori, ECDC.
Speakers will include:
Dr Binta Sultan & Dr Al Story, University College London Hospitals (UK)
Jorge Garrido, Apoyo positivo (Spain)
Dr Gillian Dean, Brighton and Sussex NHS Trust (UK) & Marek Coskry , Terrence Higgins Trust (UK)
Manuel Reiriz , Adhara Sevilla Checkpoint (Spain)
Please visit http://www.testingweek.eu/get-involved/Webinars to register for the other two webinars in the series:
Integrating testing for HIV and/or viral hepatitis and COVID-19
Wednesday, 25 November 2020, 16:00-16:45 CET
HIV self-testing – opportunities and challenges during the COVID-19 pandemic
Friday, 27 November 2020, 13:00-13:45 CET
Organiser of Testing vulnerable populations in COVID-19 restricted contexts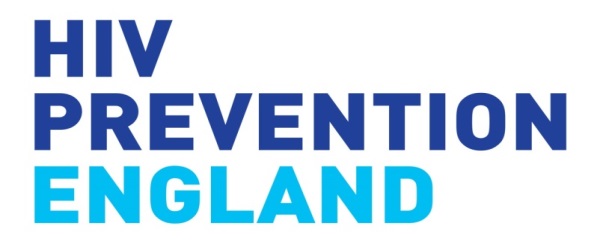 HIV Prevention England (HPE) is the national HIV prevention programme for England. It is funded by Public Health England and managed by Terrence Higgins Trust.
The programme delivers HIV prevention activities nationally with with gay men/men who have sex with men (MSM) and UK-based African people. It brings together campaigns, online services, local activities and policy work. HPE works closely with African and gay communities, faith communities, NHS clinics and Public Health England.