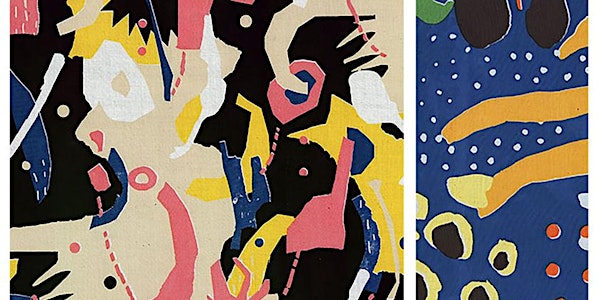 Textile Society Conference 2016 - Textile Futures - Technology, Materials a...
Location
Wellcome Trust
215 Euston Road
Gibbs Building
London
NW1 2BE
United Kingdom
Description
CONFERENCE TICKETS ARE NOW SOLD OUT
However you can still purchase tickets for the Sunday studio tour.
Saturday 5th Nov
Registration: from 10.45am
11.15am - 5.30pm
Conference
Textile Futures - Technology, Materials and Preservation
The conference will examine recent advances in textile design, materials and technology, considering emerging ideas and approaches that may change the way we design, make, use and preserve textiles in the future.
Speakers
Our keynote speaker is Janis Jefferies, Professor of Visual Arts and Research at Goldsmiths, University of London. Janis is an artist, writer and curator, Research Fellow at the Constance Howard Resource and Research Centre in Textiles, and Associate Pro Warden for Culture and Creative Industries. Janis will be speaking on her research that examines the relationship between culture and technology, including collaboration with Professor Barbara Layne of Concordia University, Canada, on the research project 'Wearable Absence' to develop a system of wearable devices as 'intelligent textiles'.

Janis is the author of several key publications in the textile field, most recently 'The Handbook of Textile Culture' with Diana Wood Conroy and Hazel Clark. This publication examines how material practices reflect cross-cultural influences, exploring textiles' relationships to history, memory, place, and social and technological change, considering their influence on design, sustainable production, curation and contemporary textile art practice.

Dr Kate Lloyd from the textile industry organization
'Textile Intelligence', will be speaking on the use of thermochromics in textile printing and advances in textile print technology; and Dr Celina Jones from the University of Manchester, will be discussing her research on textile printing and sustainability, looking at low impact techniques, new ways of distressing denim, and reducing the use of colourants in textiles.

Anne French, Textile Conservator and Collections Care Manager at the Whitworth Art Gallery, will be speaking on issues surrounding preserving textiles for the future and the challenges of conserving increasingly new and complex textile materials.

Professor Carole Collet from Central Saint Martins, University of the Arts, London, will be speaking about the work of the Textile Futures lab at Central Saint Martins and her research ideas on biodesign, biofacturing, and design directions for a more sustainable textile future.


Sunday 6th Nov
11am
Visit to the Textile Conservation Restoration Studio, 21 Park Parade London NW10 4JG. A tour and talk on the extensive personal textile archive assembled by the archive's owner and curator Janie Lightfoot.
Image credit: Kate Welsh - Leeds College of Art - Textile Society Student bursary winner.