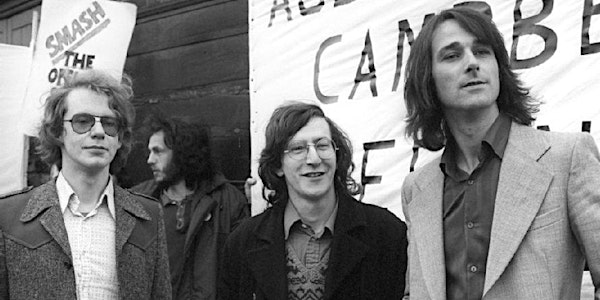 The ABC secrecy trial: 40 years on
Event Information
Location
Arnolfini
16 Narrow Quay
Bristol
BS1 4QA
United Kingdom
Description
In 1977 the ABC trial shone a light on the darker corners of British state surveillance and saw an unprecedented effort to criminalise journalists. This unique panel discussion will look at the events from those involved and consider its legacy today.
Friday 3rd November 2017 - Arnolfini, Bristol 7.00 -9.00 (Networking & Drinks from 6.00)
Speakers include:
- ABC defendants John Berry and Duncan Campbell
- ABC campaigner and Statewatch Director Tony Bunyan
- Sarah Kavanagh, NUJ Senior Campaigns and communications officer
This event is brought to you by The Crispin Aubrey Legacy Fund in conjunction with the University of West of England's Department of Film and Journalism and Bristol Festival of Ideas.
Entry - suggested £5 donation (to be paid on the door) to the Crispin Aubrey Legacy Fund for aspiring journalists
For more info go to: www.crispinaubrey.org
@CrispinLegacy #ABC40
Date and time
Location
Arnolfini
16 Narrow Quay
Bristol
BS1 4QA
United Kingdom