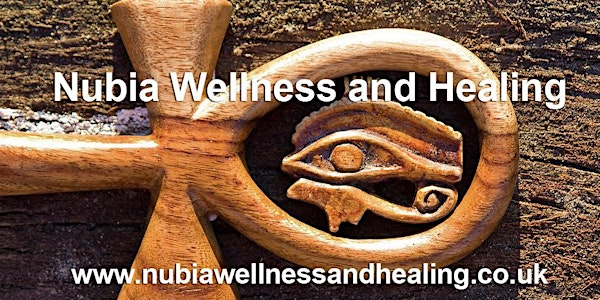 The African concept of Self - Nubian power to heal and transform
Location
DoubleTree by Hilton Manchester Piccadilly Hotel
1 Piccadilly Place
1 Auburn Street
Manchester
M1 3DG
United Kingdom
Description
This experiential workshop is facilitated by Dr Erica McInnis (African Centred Chartered Clinical Psychologist and Association of Black Psychologists, Abpsi member). It uses the best of African psychology to understand experiences of black people (people of African ancestry). This is to promote well-being and healing. This course is open to all.
Aims of the day:
* To equip delegates with an understanding of the paradigm of African Centred Psychology (black psychology) for working with adults, children, and families.
* To provide delegates with appropriate knowledge and skills in the African concept of self (which applies in particular to members of the African diaspora)
* For people of the African diaspora, to increase knowledge and understanding of yourself.
* To increase awareness, knowledge and understanding of issues when working with people who are African Caribbean, African or dual heritage.
* To raise awareness of strategies for self improvement, resilience building, healing and operating from a higher sense of self.
* To raise awareness of culturally-related needs and strengths
* To increase ability to be effective across cultures from increased knowledge of self.
This workshop is suitable for all.
Target audience:
* People of Afrikan origin with an interest in improving emotional well-being
* Those working with individually multi-generationally oppressed
* Counsellors, Healers, Psychologists, Psychotherapists, Speech and language therapists, Psychiatrists
* Health, Forensic and Social Care practitioners
* Teachers and Teaching assistants
* Family support workers, Learning mentors, Support workers, Community workers
* Students etc.

Book soon to avoid disappointment, as only a limited number of places are available. Lunch is included. Certificates of attendance will be given on the day.
The venue is in City Centre Manchester. We suggest use of public transport, however limited car parking is available on site and ample Car Parking at the Argent Piccadilly Place Car Park located 2 minutes walk from the hotel. A 15% discount on car parking at that particular car park can be applied at the Hotel Guest Services desk on production of your ticket.