Description

York Museums Trust is able to run this event with the generous support of The Northern Potters Association and the Friends of York Art Gallery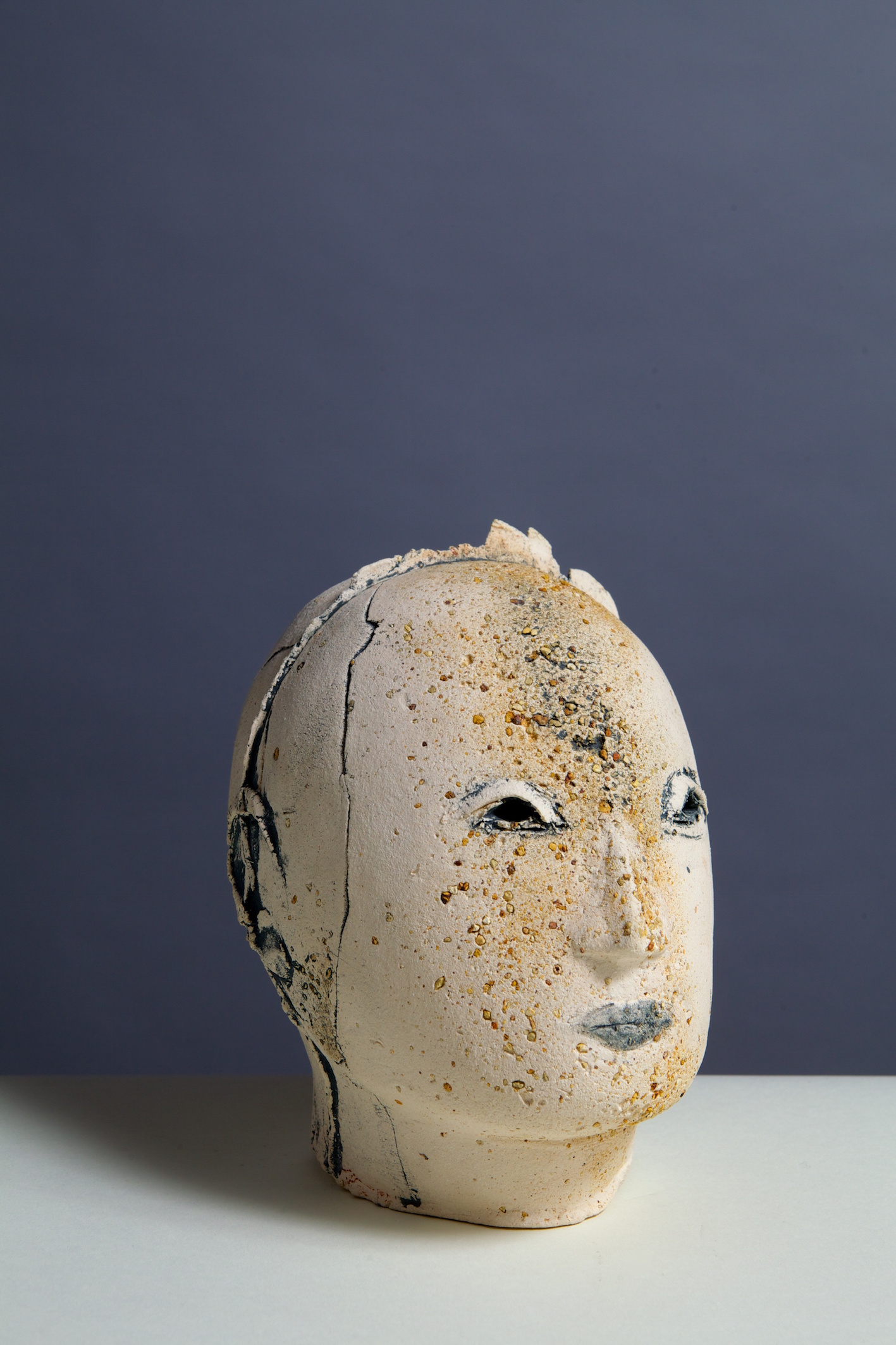 York Museums Trust is able to run this event with the generous support of The Northern Potters Association and the Friends of York Art Gallery
The 2016 Annual CoCA Lecture delivered by Christie Brown.
Casting About: re-searching through practice.
Throughout her long career as a figurative ceramic artist, Christie Brown has explored ideas about identity and self-knowledge, seeking continuity and connection through history and mythologies. Alongside her three-dimensional clay sculpture, she is developing her drawing as a parallel form of expression and communication. In this artist's talk she will trace how the content of her ceramics has been informed by a range of references, from archaic figures to dolls and puppets, while at the same time exploring the connections between these objects and the narratives that are emerging in her drawings, and how the relationship between sculpture and drawing are contributing to her visual language.
Christie graduated from Manchester University in 1969 and was an established researcher in television for some years until her return to higher education to study on the famous Studio Pottery course at Harrow School of Art. She graduated from there in 1982 and set up her north London studio. Her figurative ceramic work is informed by the fragmented narratives which reflect the parallel between archaeology and psychoanalysis. Her most recent solo exhibition DreamWork was held at the Freud Museum in 2012. Other recent exhibitions include Marking the Line at the Sir John Soane's Museum in 2013, Award at the British Ceramics Biennial 2013 and Mythology Meets Archetype at the Northern Clay Centre, Minneapolis, USA. She has been artist in residence at Guldagergaard in Denmark and Hunter College in New York, USA. Christie has recently retired as Professor of Ceramics at the University of Westminster where she has taught since 1993.
Her work is featured in several private and public collections in Europe and the USA including the York City Art Gallery, the V&A in London and the Mint Museum in Charlotte. Examples of Christie's work can be seen in the displays in York Art Gallery's Centre of Ceramic Art.
Visit www.christiebrown.co.uk for further information.
York Museums Trust is able to run this event with the generous support of the Northern Potters Association and the Friends of York Art Gallery. Drinks will be on sale after the lecture.