The Beautiful State: High Performance in Action with Michael & Audree Tara...
Description
The Beautiful State: High Performance in Action

A 2 Day Experience to take you Beyond
"Business as Usual"



You may be interested in how to:
Create successful change around you?

Lower levels of stress and worry?

Perform as effectively as Google or Facebook?

Lead an organization to a Teal or Conscious way of working?

Make Conscious Business (Triple-P: People, Planet, Profit) Successful?

Break through your leadership edges?

Foster engaged, healthy, and happy people?
Unlocking high performance requires a new way of working. A new way of being. How may we arrive at this transformation? It is possible through a shift in mindset and consciousness.
The most significant part of how you perform is your State of Being.
There are only 2 states of being: a Stressed State or a Beautiful State… Which "State" are you in?... From which "State" do you choose to live?
You will learn a simple way to understand how one falls into a stressed state, to see how this state traps you again and again, and an effortless way to release yourself from a stressful state
The term "Beautiful State" captures how one may operate free of stress to show up in a remarkable way. It is all too easy to get caught up in habits or reactions that prevent us from showing as a clear, effective person we would like to be.
It is only when you are calm, clear and present you make truly effective decisions. This is high performance.
Leaders that bring 100% of their capability to every single moment, will deliver the effectiveness and results that define sustainable success.
As this is the first run in London, exclusive seating is limited to 15 participants.
Do you ever feel these emotions at work:

Stressed?

Frustrated?

Irritated?

Impatient?

Burnt out?

Disappointed?

Overloaded?

Insecure?

Envious?

Ill health?

If you answered "yes" to one or more of these, you are not operating at your full potential. Learn how to shift your inner state to become more effective.
This Training is for People who:
Have a strong desire to be outside the box to get results

Are ready to embrace a wider worldview than "business as usual"

Move to a more conscious way of working

Are willing to breakthrough limiting beliefs
A Unique exploration of consciousness that applies ancient energetic techniques and modern psychology.
In this 2 day course you will learn how to:
Cut through the destructive unconscious patterns and behaviors that block you from achieving results.

Connect into higher consciousness/intelligence to access profound wisdom and awaken a power within.

Increase your presence and ability to effect change.

Improve your relationships with others.

Use a daily meditation practice to reduce stress and harness synchronicities


O&O Academy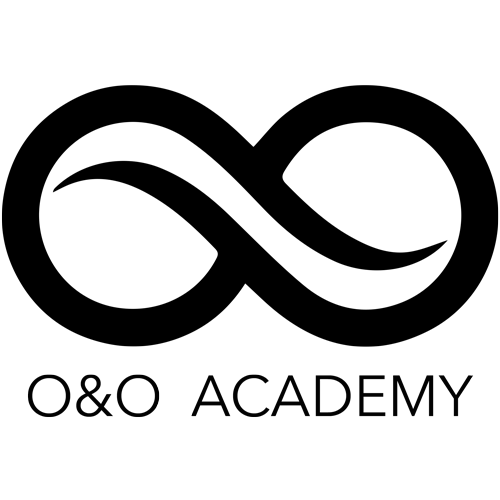 This course is created by O&O Academy. O&O Academy is a school for the transformation of human consciousness. The Courses offered by the Academy brings together a grand unification of the Power of Source with the Power of One Consciousness.
Instructors: Audree Tara & Michael K Sahota
Michael and Audree consult, train and coach executives worldwide into conscious leadership. They are Certified One Consciousness Transformers with O&O Academy. They have gone through extensive training under the direct wisdom and guidance of the founders Sri Amma Bhagwan and KrishnaJi and PreethaJi and the guides of the Academy.
Since 2012, Michael and Audree have traveled to India, participating in very intense processes of personal growth to achieve high levels of consciousness. They have been passionately dedicated to the path of transforming consciousness, within their own being and that of others.
Michael K Sahota is a Certified Enterprise Coach, Trainer, Consultant, and Culture & Leadership Expert. Michael teaches his proven framework for leading successful Agile Transformations in his highly accoladed Certified Agile Leadership (CAL 1 & 2) Training worldwide. As a thought leader, in 2012, he published the ground-breaking book "An Agile Adoption and Transformation Survival Guide: Working with Organizational Culture".
Audree Sahota is an expert in personal growth and transformation with a private practise since 1994. She has 10 years of professional training as an energetic healer, including working on a medical team ( WomanCare Inc.) with proven healing of stage 4 cancer and other "untreatable" health issues. She is formally trained in meditation, yoga and initiated in India to shift consciousness. Audree is also professionally trained as a life and business coach. As a radio host, she introduced "Grounding Meditations for the Shift in Consciousness". A co-author of "The Authorities", Audree teaches executives to clear personal blocks in performance. Audree conducts leadership training worldwide with Michael Sahota.
In 2017 alone, Michael & Audree have trained over 500 Agile leaders worldwide, giving them the internal growth, knowledge and skills needed to deliver high performance organizations. Their book "Emotion Science: The Key to Unlocking High Performance" will be published in June 2018.
What do People have to Say about Our Trainings?
"The most valuable training I have ever done. Thanks so much." - S. Kinsey, GM Agile, SAI Global

"Get ready for a spiritual awakening! A great leader exercises their mind." - L. Hawksworth, Head of Software Developer Collaboration

"If you open your mind to the possibilities, this training can be a life altering experience." - P. Prince, Scrum Master/Project Lead

"Mind blowing training. Great personal growth and understanding of myself and others." - A. Lasa, Scrum Master/Agile Coach

"I became very aware of the pieces internally that hold me back from being a good leader, and the tools to stop and change my destiny." M. Tielemans, Marketing Maverick, Do It With Meraki






Scrum Alliance Endorsed Group
You will be eligible for SEU points from the Scrum Alliance by taking this course.

Speak to the Course Organiser
Email: training@adventureswithagile.com
Call: 0203 369 1125
Website: www.adventureswithagile.com
Refund Policy
Please read our full terms and conditions.