A night dedicated to celebrating emerging artists with an eclectic mix of live music, open mic acts, DJ NG and hosted by Garage legend Oggie
About this event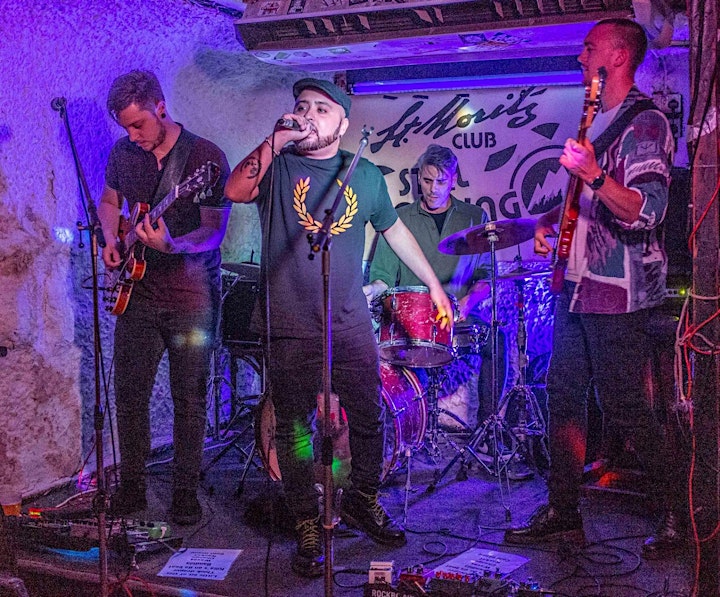 The Midi Music Company proudly presents The Breakout Club!
Monday 25th November 2019 from 8pm at 77 Watson's St, Deptford, SE8 4AU
A night dedicated to celebrating The Midi Music Company's CICAS® artists with an eclectic mix of live music and new talent, supported by Brockley Brewery.
Hosting the night is garage legend Oggie with DJ NG (Ministry of Sound, The Factory After Party, Vauxhall) spinning funky vibes on the decks.
Call now for one of the limited spots on the OPEN MIC on 020 8694 6093 or email to join the party!
FREE ENTRY to this stellar lineup:
D-Kel & Los Bandidos
Distinctive South London rap artist D-Kel presents his new alternative, energetic and emotive new band 'D-Kel & Los Bandidos'.
The unique hybrid of Punk, Reggae, Indie Rock and Rap combines perfectly to form an innovative, exciting, fresh new sound. The 4 met through their passion for similar music and their willingness to start a band with a DIY mentality, Punk attitude and with the vision of creating up-tempo 'feel good' music.
Frontman D-Kel takes inspiration from London where he was born and bred and Latin America where his roots lie, Drawing inspiration from Artists such as Roots Manuva, Slaves, The Beat, The Specials, Jamie T, The Streets, Calle 13 & Tego Calderon.
The band have a feeling of something classic, somewhat vintage but yet refreshing and original, with a strong British representation featured throughout their music.
Get social:
Instagram: dkelandlosbandidos
Spotify: dkelandlosbandidos
Facebook: dkelandlosbandidos
Youtube: D-Kel & Los Bandidos
Toya Delazy
Bold and visionary artist Toya Delazy offers a truly 21st-century sound that draws from her South African heritage (she is a Zulu princess, great granddaughter of Princess Magogo), while remaining squarely rooted in the cultural and sonic identity of her adopted hometown, London.
Delazy's single of the same name truly announced her arrival on the global music scene in 2017, riding atop the MusicWeek UK UrbanClub chart for nine consecutive weeks and receiving airplay from Rinse,Reprezent and BBC Introducing. Described by Clash Magazine as "an inspiration", the single was lifted from the artist's third album, Un.Commodified, an independently-released record that promptedacclaim from GRM, i-D Magazine and Afropunk.
The remarkable success of the release is another addition to an extensive list of accoladesthat includes recognition at the BET Awards, the Out Music Awards andSouth African Music Awards and a recent inclusion on SheSaidSo's2018 Alt-Music Power List.
Unconstrained by the limitations of genre, Toya operates in the space between jazz, electro, grime and hip-hop, synthesising her influences into a diverse aesthetic that transcends borders both artistic and geographical.
Taking to the stage at Bestival, London Pride, the Old Blue Last, AfricaExpress and the Jazz Café, Delazy has developed a revelatory liveperformance that has to be seen to be believed. Driven by a fearlessly independent spirit, an irrepressible passion for music, and an uncompromising commitment to being herself, Toya Delazyis an inspiration to those who seek to forge their own identity. This outspoken artist stands as an icon for the oppressed and repressed, sending out a clarion call to individualists across the world: stand tall andbe proud of who you are.
Get social:
CICAS® podcast interview June 2019
Spotify: toyadelazy
Instagram: toyadelazy
Facebook: toyadelazy
Shunaji
Shunaji is a producer, MC and songwriter from Rome, Italy now living in London. Her music is inspired by a wide spectrum of sounds, merging hip hop beats and trip-hop with grunge and synthwave textures. Shunaji's lyrics combine dashes of realism with abstract expressions. Since her debut in 'Midnight Movie' (2018), Shunaji performed in support of artists like Bahamadia and Lady Sanity, was selected as a Roundhouse Resident Artist and nominated for the MOBO Help Musicians Fund.
In May 2019, Shunaji will release her sophomore project 'Blue Melon', which sees a stark evolution in the artist's creative direction. Proposing a new live band format, which was premiered by Clash Music as a Brownswood Basement Session, Shunaji's 2019 live dates are not to be missed. With her Reinassance-like approach to music making, she promises to bend genres and captivate audiences both in the UK and beyond.
Get social:
Spotify: shunaji
Instagram: iamshunaji
Facebook: iamshunaji
SoundCloud: shunaji
Brodie McBride
A singer songwriter and BRIT School graduate, Brodie McBride's Indie inspired folk material is filled with lush guitar tones and emotion-evoking lyrics. Her slow songs pack a real punch.
Get social:
CICAS® podcast interview July 2017
Facebook: brodiesmusic
Instagram: brodie_mcbride
SoundCloud: brodiemcbride
Secure your FREE entry today!
Get involved with MMC's music courses for 11s-adult, low cost rehearsal space, creative suites and full spectrum recording studio. We are open 10am - 9pm Tuesdays to Thursdays.
Make a donation and support MMC's work with young artists!
Follow, like and subscribe to the MMC:
Website: http://www.themidimusiccompany.co.uk
Facebook: themidimusiccompany
Instagram: themidimusiccompany
Twitter: themidimusicco
YouTube: themidimusiccompany
SoundCloud: midimusiccompany
Spotify: themidimusiccompany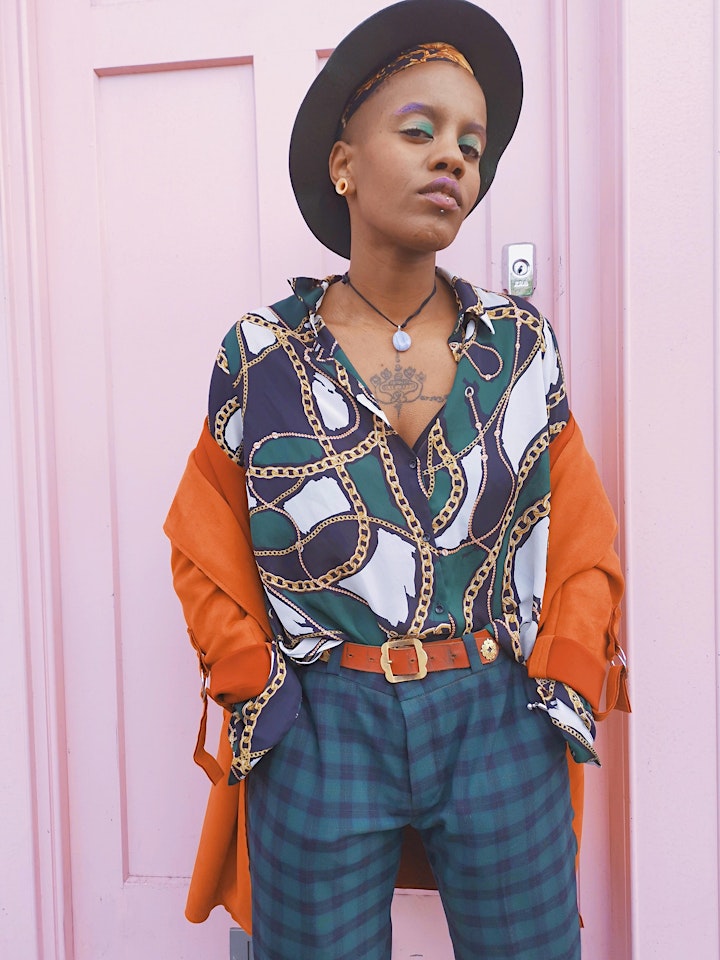 Organiser of The Breakout Club
The Midi Music Company (MMC) is South London's leading music education and talent development charity. Based in Deptford and established in 1995, MMC are well known for innovative and inspiring music and creative projects involving vulnerable and disadvantaged children and young people.  
MMC work with a wide range of emerging artists and bands, who are supported by their professional and experienced team to develop careers within the music business, establish themselves within the industry and grow their brand, including award-winning Jazz FM Breakthrough Act 2017, Yussef Dayes, British Composer Award Winner 2017, Cevanne Horrocks-Hopayian and Signkid, MOBO Help Musicians Fund Award Winner 2017, Big Issue Top 100 Influencers 2019 and Deaf Sign Song UK Hip Hop artist.