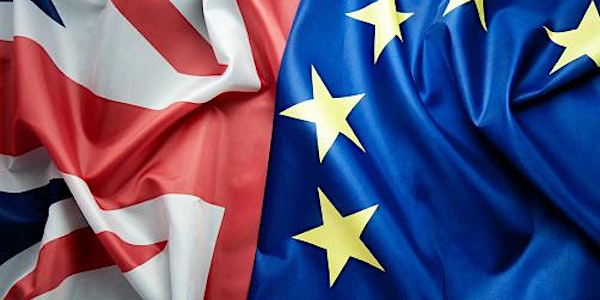 The Centre for Brexit Studies (CBS) Annual Conference 2018
Location
Millennium Point
Curzon Street
Birmingham
B4 7XG
United Kingdom
Description
Centre for Brexit Studies 2018 ANNUAL CONFERENCE, MILLENNIUM POINT, CURZON STREET, BIRMINGHAM Friday 16th and Saturday 17th March 2018
The Centre for Brexit Studies invites you to attend its annual conference to hear from key speakers from the world of academia, business and politics, in addition to promoting our own latest research findings.
Friday 16th March 2018
9.00 – 9.30 REGISTRATION AND COFFEE
9.30 – 9.45 – Welcome and Intro Prof de Ruyter, Chair Annual Conference
9.45-10.45 – Professor Alex de Ruyter (CBS), Dr Rebecca Semmens-Wheeler (CBS) and Dr Kimberley Hill, "Findings from the CBS Roadshow: understanding the perceptions of voters in rural and regional England on Brexit"
10.45-11.15 COFFEE
11.15-12pm Keynote Speaker; Professor Patrick Minford, Applied Economics, Cardiff Uni, former adviser Margaret Thatcher, 'Brexit: the economic prospects'
12.00 – 12.15 COFFEE
12.15-1.30pm Panel Discussion - Chair: Beverley Nielsen. Panellists: Vicky Pryce, Economist; Anthea McIntyre MEP, John Mills, Labour Leave Economist, Saqib Bhatti, VP Greater Birmingham Chamber of Commerce, President Asian Business Chamber of Commerce; Gerard Lyons, Economist; Sir Mark Boleat
LUNCH: 1.30– 2.30pm
2.30-3.15pm Keynote Speaker; Professor Vernon Bogdanor, ''Europe: The Pandora's Box and the Trojan Horses'
3.15 – 3.45pm Thomas Cole, Head of Policy & Research, Open Britain, 'New facts: Developments since the Brexit vote'
3.45 – 4.00pm COFFEE
4.00 – 4.30pm Bernard Jenkin MP, 'The opportunities presented by Brexit for the UK economy'
4.30 – 5.00pm Paul Forrest, Director West Midlands Economic Forum: 'Regional Perspectives'.
5.00-5.30pm James Roscoe, Director of Communications, Department of Exiting the European Union (DExEU)
5.30-6.00pm James Carver MEP
6.00 6.30pm Day event ends.
Evening Reception
6.30– 7.00pm Councillor Ian Ward and Councillor Brett O'Reilly, Birmingham City Council
7.00-7.30pm Professor David Bailey and Dr Les Budd, Aston University, 'Northern Ireland as the keystone of the Brexit settlement'.
Saturday 17th March 2018
8.45 – 9.00AM COFFEE & REGISTRATION
9.00 – 10.30am CBS Panel Presenters Dr Stefania Paladini (CBS), Dr Ewan Kirk (CBS) and Dr Arantza Gomez Arana (CBS), 'Economic security and Brexit'. Chaired by Professor Alexandros Psychogios
10.30 – 11.00am Anastassia Beliakova, Head of Trade Policy, British Chamber of Commerce 'Brexit: Challenges and Opportunities for Business'
11.00 – 11.15 COFFEE
11.15 – 12.00 Anna Soubry MP, 'The implications of Brexit on the UK economy'
12.00 – 12.30 Charlotte Galpin, University of Birmingham, 'Marching for Europe? The Enactment of EU citizenship during Brexit'
12.30 – 1.00pm Beverley Nielsen
1.00 – 1.30pm Summary and Close Professor Alex de Ruyter
Further information on the event and the speakers taking part can be found at: https://www.bcu.ac.uk/centre-for-brexit-studies/news-and-events/annual-conference-2018
---
Things to do in Birmingham
Whilst attending the conference, why not make the most of what the city has to offer? From chic cocktail bars to Michellin Star restaurants, museums and art galleries, fantastic music venues and a chocolate factory. Birmingham really does have something for everyone.
For our top pick of the best places to stay and attractions to visit, please see the BCU website:
https://www.bcu.ac.uk/student-info/open-days/november/explore-birmingham