Location
CitizenM Hotel
20 Lavington Street
London
SE1 0NZ
United Kingdom
Description
Thursday 5th December, 2019
The cognitive science behind words that work - a one day workshop


Learn the cognitive science, psychology and leadership concepts behind writing to engage and inform in a complex world.
What kind of writing transforms beliefs and works to support new ideas in your working environment?
Can you pinpoint the qualities present in communications that work for you and those that don't? And would you like a deeper understanding of how writing and language impacts us as human beings?
Writing is a major tool for doing business but it is also an unnatural activity. We are born with the instinct to speak; but not to write – and that matters. Effective business writing has to be learned and honed. It benefits from a working knowledge of communications psychology.
Whether you are a consultant writing for clients or an in-house communicator working with internal or external audiences, this workshop is for you. It looks at the psychological impact of written corporate communications and explores the interplay between language and cognition. It combines journalistic approaches with insights from cognitive science.
Overall it will help you shape your own and your organisation's communication style, helping you to:
Write with greater clarity, sensitivity and impact
Gain the tools to analyse language so you can turn your intuitions into advice
Challenge and avoid opaque communication that destroys the reader's trust and strikes at the heart of employee engagement or other stakeholder relationships.
If it is part of your role to:
develop communications and engagement strategies for your organisation

inspire, motivate and build trust using written communication as part of the mix

influence and guide clients or colleagues in a technical or complex environment

engage your organisation's stakeholders in productive dialogue

translate complexity while also addressing the emotional needs of audiences, then ..
Help yourself or your team to more effective writing leadership by reserving places on this workshop.
Discover tools and approaches that help you:
Build genuine human and emotional connection,

when you want change
Stay within the limits of human information processing,

when you want understanding
In this practical and interactive session we:
Explore what is necessary for clarity, accuracy and genuine connection – and how traditional business, corporate and technical writing often breaks the cognitive rules
Deconstruct the best business and persuasive writing know-how so that you can learn the component skills
Help you experience how different language structures tap into three broad areas of cognition (credibility, emotion and case-building) and work on a number of psychological levels to engage.
Feedback from recent workshops has been tremendous with most delegates awarding the highest possible scores and commenting as below:
"This goes beyond teaching technique as it has changed my beliefs and whole approach.
Director of Communications Excellence, GSK

"I thoroughly enjoyed this - it was so valuable, exploring the psychology and the less-than-obvious, founding principles of good communication. I can already see it will take our internal communications to the next level."
Internal Communications Manager, Sage
"Fascinating theoretically - as well as being excellent concrete help."
Sharon Charity, Communications Manager, NHS Wiltshire
"Absolutely first class session. Fascinating insights into the science (and practice) behind great writing, all delivered in a really engaging way. Very highly recommended."
Stephanie Snow, Director, MHP Communications
"An extremely useful and informative day which has really made me think. I'm taking such a lot away from this.
Vicky Smith, Account Manager, LiberationUnlimited
"It was great! I am not only going to use this in everyday practice to improve my own writing but also in my coaching of others."
Director of Internal Communication, Global Corporate
Book now and before 30th SEPTEMBER for EARLY BIRD prices:
Book two or three EARLY BIRD places and come along for as little as £295 and £265 (+ VAT per head) respectively. A single EARLY BIRD place is £355 + VAT.

Book during October for ADVANCE prices
Book two ADVANCE places and come along for as little as £325 + VAT per head.
Single ADVANCE place at £385 + VAT per head.

Standard price £425 + VAT


Your investment: - All prices include refreshments and a light lunch
To book by credit card, click on the green 'tickets' button above. To request an invoice, please email deborah@fruitfulconversations.co.uk
The team we draw on for these workshops: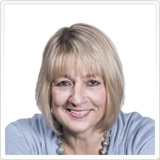 Deborah Goodall is the founder of Fruitful Conversations and a highly experienced leadership coach and communications consultant with expertise in coaching psychology, cognitive science approaches to communications, writing and storytelling. Since 2001, she has helped hundreds of business leaders develop a compelling business story and a style that engages and attracts. Her earlier career included senior roles in the pharmaceutical industry, consulting and communications.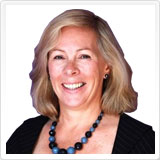 Susan Mayor is an award-winning journalist and highly experienced writer, facilitator and trainer. She has worked for 20 years in journalism and communications and helps our clients improve style, spread good practice and extend their ability to influence and reach out to people through the credibility and persuasiveness of their writing. She is trained in effective education, change work and group facilitation techniques.
Our overall outcomes from this workshop are for you to:
Understand the psychological framework underlying effective business writing

Learn

the factors behind reader investment and develop a style that connects
Practise some tools that clarify your purpose and writing strategy
Speak to people emotionally and move them to action in your communication
Explore how different language structures guide thought and emotion
Communicate the beliefs and values you and your organisation intend
Adapt your writing to take account of human cognitive capabilities
Learn presentation and information management techniques
Avoid the errors commonly made in today's business writing
To hold a place or request an invoice, email deborah@fruitfulconversations.co.uk
Telephone: +44 (0) 1380 860 003
Our programmes are also available in-house… Please see our website for further information about us, our communications services and our leadership development and change programmes.
www.fruitfulconversations.co.uk