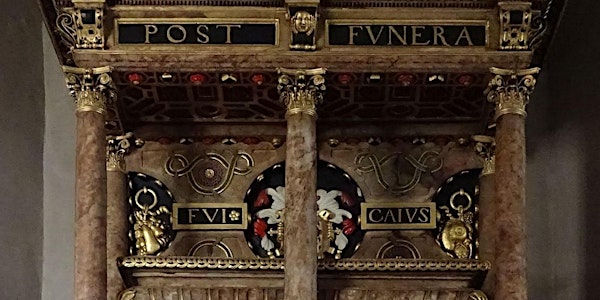 The Eloquent Dead: Monuments in Gonville & Caius College Chapel, Cambridge
A talk about four monuments dating to the Elizabethan and Jacobean periods, in the Chapel of Gonville and Caius College, Cambridge.
About this event
An event forming part of the Church Monuments Society's 'The Stories Monuments Tell' series of Spring online lectures 2022. Everybody welcome!
The Eloquent Dead: Elizabethan and Jacobean Monuments in Gonville and Caius College Chapel, Cambridge: Dr Christina Faraday
The Chapel of Gonville and Caius College, Cambridge, contains four impressive Elizabethan and Jacobean monuments: to John Caius, re-founder of the College; William Webbe, Fellow Commoner; Dr Stephen Perse, Fellow and benefactor; and Dr Thomas Legge, Master and successor to Caius. This talk will analyse the monuments alongside nearby contemporary examples, and consider them as indicative of the College's desire to consolidate its corporate identity in the first half-century after the refoundation, and of the deep diffusion of classical and rhetorical influences in a post-Reformation Cambridge College.
Dr Christina Faraday is a Research Fellow in History of Art at Gonville and Caius College, Cambridge, specialising in the art and culture of Tudor and Jacobean England. She is a BBC New Generation Thinker and contributes regularly to a variety of popular media outlets, including Apollo and BBC Radio 3. In 2021 an article she wrote for The Telegraph was shortlisted for the British Journalism Awards. Beyond the University of Cambridge, she teaches courses for the Institute of Continuing Education at Cambridge and The Wallace Collection, where her aim is to bring the history of art and ideas to life for audiences of a variety of ages and ability levels.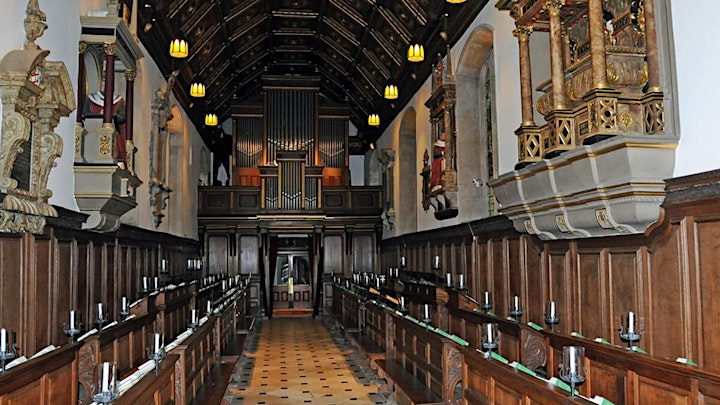 Event Information
This online talk is FREE to all and will take place on Zoom. Places must be booked via Eventbrite. This is one of a series of online talks delivered by the Church Monuments Society for Spring 2022.
Guidelines and handy Zoom hints
Before the event:
• Please ensure you have already downloaded and installed Zoom to the device you wish to use. Read their guide if you are unsure about how to do this (https://support.zoom.us/hc/en-us/articles/115004954946-Joining-and-participating-in-a-webinar-attendee- )
• Make sure you have registered via Eventbrite using your correct email address (or you will not receive the joining instructions).
• We will email the access link to you via Eventbrite shortly before the event begins.
• Please ensure that Eventbrite is on your safe-senders list and check your Spam/Junk inbox for our communications if you cannot see them.
During the webinar:
• Please remain muted throughout.
• The talk will last approximately 45 minutes and will be followed by questions.
• You are welcome to use the Chat box to contact panellists.
• Send formal questions for the speaker using the Q&A function so that they are easily identifiable. These can then be put to the speaker by one of our event coordinators.
• The session may be recorded by the Church Monuments Society. Screenshots and/or recording by participants is not permitted for copyright reasons.
• The host can remove attendees from the webinar.
• If you experience technical difficulties, contact panellists using the chat function. We will do our best to help.
• Enjoy the talk!
Image Credits: Dr Christina Faraday