About this Event
At times Social Entrepreneurship is lonely, tiring and unrelenting. It can feel like an uphill struggle. And yet we continue along it's journey because it also fills us with purpose, joy and energy.
At the heart of it is our passion for creating social and environmental change.
Since starting as a social entrepreneur in 2013 I've dreamt of a place to go to connect and learn with other female social entrepreneurs, to take time out of the day-to-day running of things to plan the period ahead and rejuvenate.
That's what this Social Entrepreneurs Retreat is all about - 3 unique days of connection, learning, social impact planning and rejuvenation in the beautiful wilds of the Llyn Peninsula in North Wales.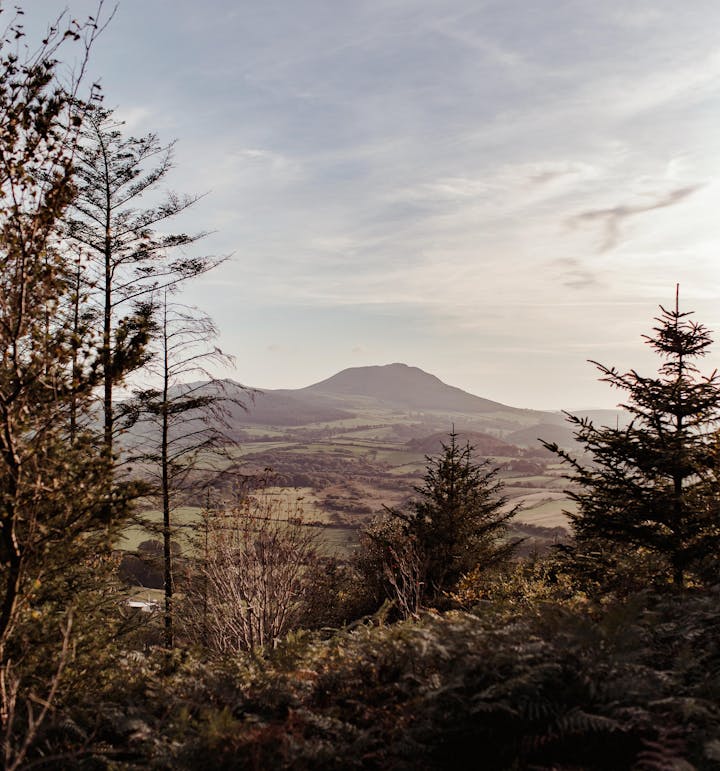 Connection. Time and space to connect with nature, yourself and other power-house women leading incredible businesses for change.
Learning. Tailored sessions designed around your needs and interests in an idyllic and peaceful setting so you can take it all in, plus group coaching and support.
Social impact planning. As an Impact Strategist and Business Coach it wouldn't be me if we didn't include time for you to plan your social impact, measurement and communications for the period ahead.
Rejuvenation. This retreat is also about giving you time "out of the office" to relax and step back. So there'll be time for relaxation (yoga, journaling, reading, sleeping, country walks, and maybe a wild swim) as well as expertly cooked nutritious cuisine, good wine and afternoon tea.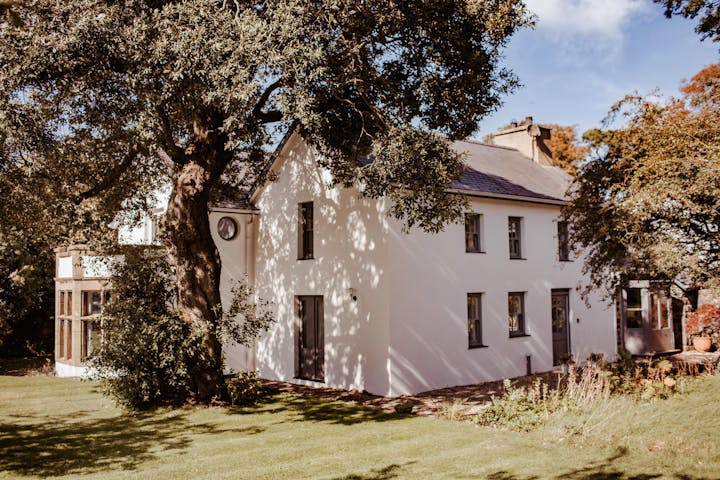 Accommodation
Accommodation is across two properties. 6 rooms are en-suite and the remaining 4 share two bathrooms. There are twin rooms available at a discounted rate if you are coming with a friend / colleague, please get in contact with me for further details.
Pricing
The retreat is £600 / person and includes accommodation, all meals, refreshments, and linen.
An early bird rate is available at £525 if you register before 30th November 2019.
You will need to cover your own costs to getting to and from the venue. We can arrange for pick up at the nearest train stations (Bangor or Porthmadog) if this is helpful for you.
VIP offer
Want more time with Kat? As a VIP you get 3 hours extra 1:1 coaching with Kat.
This includes a one hour call before the retreat to focus on what you want to get out of the 3 days; a one hour 1:1 coaching session during the retreat, and a one hour call a month after the retreat to help ensure you're implementing your plans and achieving success.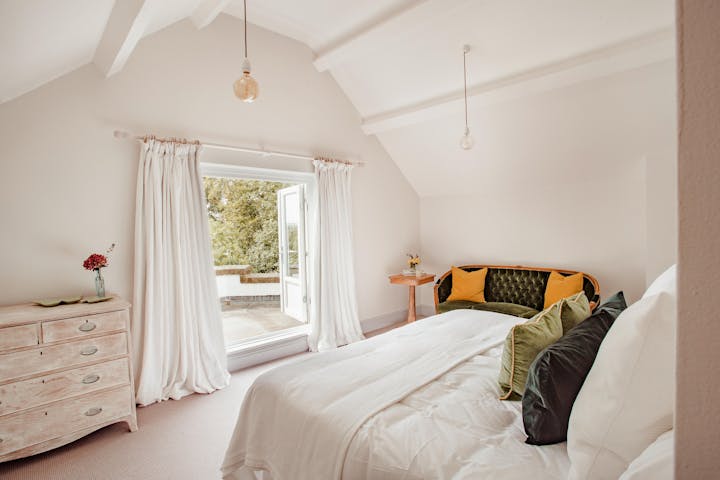 What's included?
Food & drink
Refreshments on arrival
Two evening meals
Two breakfasts
Two lunches
Fresh fruit, cake and drinks (variety of teas, coffee and juices) available throughout your stay
Wine, prosecco and cocktail of your choice
Learning, coaching and impact planning
Experience Kat's unique approach to supporting you to plan and deliver your best year yet of social impact
Guest session on setting goals, creating your 2020 vision board and how to achieve it
Review your social impact from 2019 so you can build on your success
Discover how to measure your social impact to attract customers
Create your communications plan and key messaging for reaching your ideal clients /customers in 2020 for your best year yet
Tailored sessions on what you need support with most
Workbooks and resources included for you to take away
Relaxation
Plenty of time and space for you to relax and rejuvenate in the idyllic surroundings on your own or as part of the group.
What preparation is there before the retreat?
In order to get the most from your retreat experience Kat will arrange a time to call you once you have booked. This will be a 20-30 minute call to get to know you and your business so Kat can tailor the retreat around your specific needs and ensure you get the results you want to see. This is also your opportunity to ask Kat any questions. There will also be a very short pre-retreat questionnaire for you to take to help you prepare and think through what you want to focus on (this shouldn't take more than 20 minutes either).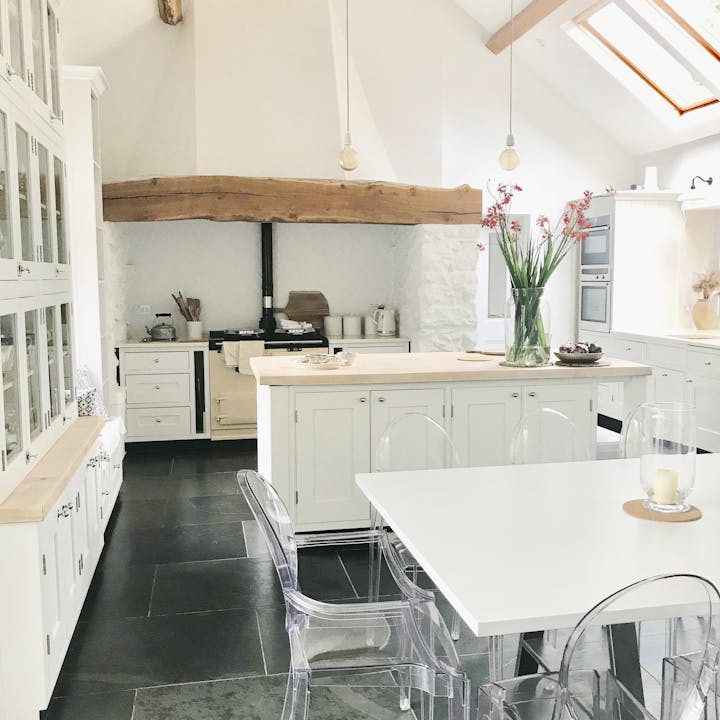 Who's hosting the retreat?
Kat Luckock is an Impact Strategist & Business Coach for Social Entrepreneurs. As well as a Social Entrepreneur herself.
She is passionate about supporting and enabling social enterprises to become profitable through trading income. Her expertise is in helping social enterprises measure and communicate their social and environmental impact better so they can communicate it in a way that attracts their dream customers consistently.
Find out more about Kat here: www.shareimpact.org
We'll also be joined by...
Dr Jane Durston who will be leading our Pilates and well-being sessions.
Jane retired from medicine because of workplace stress, burnout and depression. She retrained as a health, life and well-being coach, a nutritional therapist and a Pilates teacher. The first thing she did was was to apply this to herself. She regained her energy and enjoyment of life, learning how to manage her stress and anxiety and along the way lost weight! Now she works with professional women to help them transform their lives so they don't have to experience what she did and it doesn't have to take years! Find out more about Jane here.
Testimonials from people who have attended Kat's previous events & training
"My style of learning is sharing experiences and ideas with others on the workshop. Kat gave us plenty of opportunities to 'talk things over' with the group, which absolutely met my needs. Her approach was interactive and relaxed, allowing me to engage with her and other delegates while exploring the content of the course. The resources were plentiful and reader friendly. It's all about the knowledge and the know how...Kat shared so much knowledge and support, it was priceless!" Attendee at Training in North Wales in January 2018
"It definitely suited my approach to learning. There were lots of opportunities to self-reflect and then discuss with others. The resources were very easy to use and it will be really useful for future business planning. The course really helped me re-define our focus, why and what is most important. This course is worth so much more than I paid. Having now been on the course ... I can see how we would easily recover this fee within a few months from applying what we learnt." Jo Clay, Director @ Empower – Be the change
"The combination of mentoring and coaching was great for me, and the delivery with a mixture of visual aids, group and individual exercises and simply talking things through as a group really helped me. The Workbook was great - just enough to be really useful but not overwhelming. I will be using the templates in the future for sure! More content was covered than I was expecting in just one day. I feel that the value-added to an organisation like mine is great, people won't realise how much they need it until they have been on it! But the content is definitely worth every penny spent." Attendee at the training in North Wales in January 2018
"I had a real light bulb moment! The realisation that I don't describe the why of what I do, just the what and how. I found the practical tasks of working through the example of one stakeholder extremely useful. The course was very clear, and there was lots of interaction and variety" Attendee at the training in North Wales in January 2018
"I loved working with Kat! I gained so much value and confidence. I had a real breakthrough in working out my vision for my business. Kat listened to me and helped me work towards some real and achievable targets." Rupy Kaur, Founder & Director of You Own It
"What I love so much about working with Kat is she is 100% committed to making your social enterprise a success and will go above the call of duty to support you in your quest to create greater social impact. Kat's follow through is impeccable, her excitement about her work is obvious, and her passion towards helping others to make a larger difference through their work, is palpable". Julia Lynch, Founder & Director of Global Girl Project
"I have had the pleasure of working with Kat over many years, and have learned so much from her practical and thoughtful approaches to challenging issues. She brings her years of insight into the voluntary, student politics and social enterprise sectors to her consulting work, along with her deep expertise in facilitation and programme design. If you have the chance to train with Kat - just do it! You'll be so grateful that you did.' Debbie Danon, Co-CEO, TrustLab Ltd.