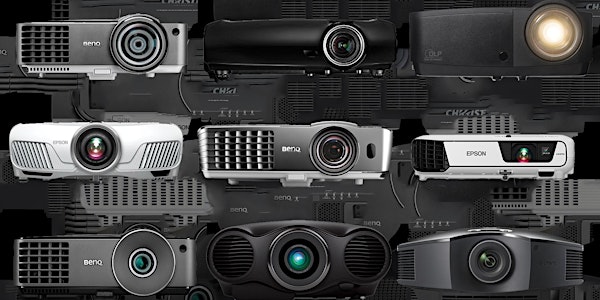 The New Projectionists: VJing, AV Performance and Post-cinematic Projection
Location
Centrala
Birmingham
B5 5RT
United Kingdom
Description
The New Projectionists: VJing, AV Performance and Post-cinematic Projection

A day of panel talks and performances about VJing, live cinema and audio-visual performance. This symposium will bring together academics, artists and VJs to discuss the role of projection in their work, and the current state of AV performance in the UK. A number of thematically focussed panel talks will take place in Centrala, Birmingham on Saturday 24th February, followed by an evening of AV performances from 7pm - 10pm, and ending with a VJ Jam until late. Running in parallel at Vivid Projects there will be a number of projection-based installations. This event is a collaboration between The Projection Project, an AHRC funded research project based at the University of Warwick, and Lighttouch Festival.

Confirmed speakers/artists include: Holotronica (Stuart Warren-Hill of Hexstatic) Toby Harris (*spark), Rebecca Smith (Urbanprojections), Miri Kat, Antonio Roberts, Raquel Meyers, Rod Maclachlan, Guy Edmonds, Blanca Regina, Richard Wallace, Flatpack Film Festival, Sean Clarke (Test Card Manchester).

Come along to Vivid Projects on the evening of Fri Feb 23 for a warm-up party with loud music and VJs.
Projection mapping workshop: on Feb 23, 5 - 8pm we will also host a special workshop with Dr. Blanca Regina on projection mapping and architecture. Find out more about the event here:https://www.facebook.com/events/186475852113760 and book a place on the workshop here: https://www.eventbrite.co.uk/e/narrating-structures-video-mapping-av-performance-art-tickets-43096772607 Tickets are free, but places are very limited.
A collaboration between The Projection Project and Light Touch AV Festival.