The next generation will shape your workplace; Guide them with Good Work.
Description
Join us for a complimentary evening event to learn how you can use your skills and senior-level expertise to support the next generation.
The workplace is changing at a rapid speed, job creation is happening daily. Students are in need of an innovative careers curriculum and a clear understanding of what good work is. The People Profession is perfectly placed to offer this insight to ensure the workforce of today and tomorrow is equipped with the skills they need to thrive in the 21st century workplace.
The CIPD is running a FREE event at the Holiday Inn, Stratford where you can find out about the Enterprise Adviser Network which is enabling leaders from the world of work to tackle these challenges. The social mobility programme is delivered in conjunction with the Team London and The Careers & Enterprise Company, and connects leaders from the world of work with a local school or college.
The event:
Enjoy an engaging evening in East London with peers from the People Profession sector.

Learn about the Skills Builder and upcoming universal framework for essential skills from an industry expert.

Join the movement, be a strategic force in shaping Careers Curriculum by being an Enterprise Adviser.

Meet and network with current Enterprise Advisers and hear about their successes and challenges on the programme.

Bring a friend or a colleague and inspire them to join the growing Enterprise Adviser Network.

Food and Drinks will be provided.
Could you be our next Enterprise Adviser?
Drawing on your experience, you'll be working at a senior level, helping to shape and drive forward a school or college's careers strategy.

You'll have an established network and willingness to forge new connections whilst acting as a champion for business engagement with young people.
This is a fantastic development opportunity for emerging leaders, so please do feel free to share it.
We look forward to meeting you on 29 October. In the meantime you can read more about the role here. If you have any queries, please contact enterpriseadvisers@cipd.co.uk
Many thanks
---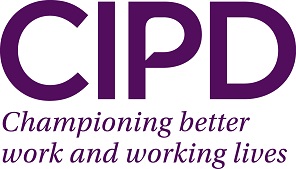 Professional photography and video production may be taking place at the event, and these images may be used on future promotional materials for CIPD. Please note that by attending the event, you are giving your consent for your image to be used on any CIPD promotional materials.
Organiser of The next generation will shape your workplace; Guide them with Good Work.