Experience the J.W. Walker & Sons organ in St Mary's Church, Portsea, for one last time before restoration commences in the coming week.
About this event
We will introduce you to The Organ Project, take you on a live video tour of the inside of the organ, present our plans for restoration and demonstrate this unique, awe-inspiring instrument.
Hosted by expert consultant, Dr William McVicker, Andrew Caskie of Nicholsons & Co. Ltd, Vicar of St Mary's Church, Bob White, and project manager, Matt Dixon, we will guide you through our final Restoration Policy (https://www.theorganproject.org/restoration-policy) and present the current condition of the instrument, via a 12ft screen, console cameras and projector.
Interspersed with performances by Andrew and William, this Open Evening will encourage discussion about the what, why and how of our approach to restoring this fine 1889 instrument.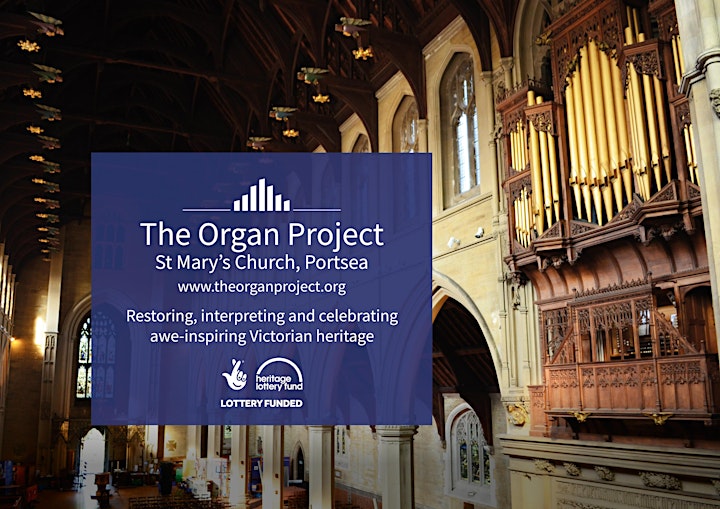 Organiser of The Organ Project : Restoration Open Evening