The Power Hour Network: Guess Who! How To Identify your Perfect Customer
Description
NOT EVERYONE IS YOUR CUSTOMER!
WHAT'S MORE - YOU CAN AND SHOULD CREATE CLEAR CUSTOMER PROFILES THAT MEAN SOMETHING AND FOCUS YOUR MARKETING TO BUILD BUSINESS BETTER.
---
Why better customer focus will make you better at sales.
Ever heard the fateful phrase offered when asked the question 'who is your customer? Who is your buyer?' that 'everyone' is your customer? I often recoil inside when people tell me proudly that everyone is there customer like this is the magical response that means they have nailed their sales and marketing. I will fire back across the bow the question of 'well, if everyone is your customer, then what does everyone look like?'
Can you, do you, or have you drawn the picture of Mr. Everyone? What do they look like exactly? I bet you are thinking now of ways to answer that question, but really you are finding a mental picture of a hodge podge mess of people, cultures and attitudes all blended in to one, messy persona?
WHO DO YOU WANT TO SERVE?
There are three key tips here that formulate a starting point for you to better position yourself and your business for better sales.
Understand quickly that not everyone is your customer!

Aim to become the expert solution for a chosen audience

One product may be right for many, but each solution should be uniquely catered for a specific group.
Don't assume there is a mad rush for your product or service. Everybody doesn't exist as a customer type. You must identify issues and problems that your product or service can resolve.
In this fast paced training session we will go through my proven ways of identifying customers that you need to build your business efficiently.
---
Don't forget, you will be networking with a room full of likeminded business owners who are all there to learn, build partnerships and support your business!
---
0114 MARKETING - AWARD WINNING MARKETING FROM SHEFFIELD.
Our mission is to help and empower business owners to add value to their offering through effective, efficient and successful marketing. I aim to make SMEs authorities in their field through developing an education, mindset and will to succeed while creating more leads and sales for the business owner. Marketing is business and I am here to grow your marketing effort. The opportunities to market any business in the 21st Century are abundant and affordable for business at all levels and I am on a mission to show the business community just that.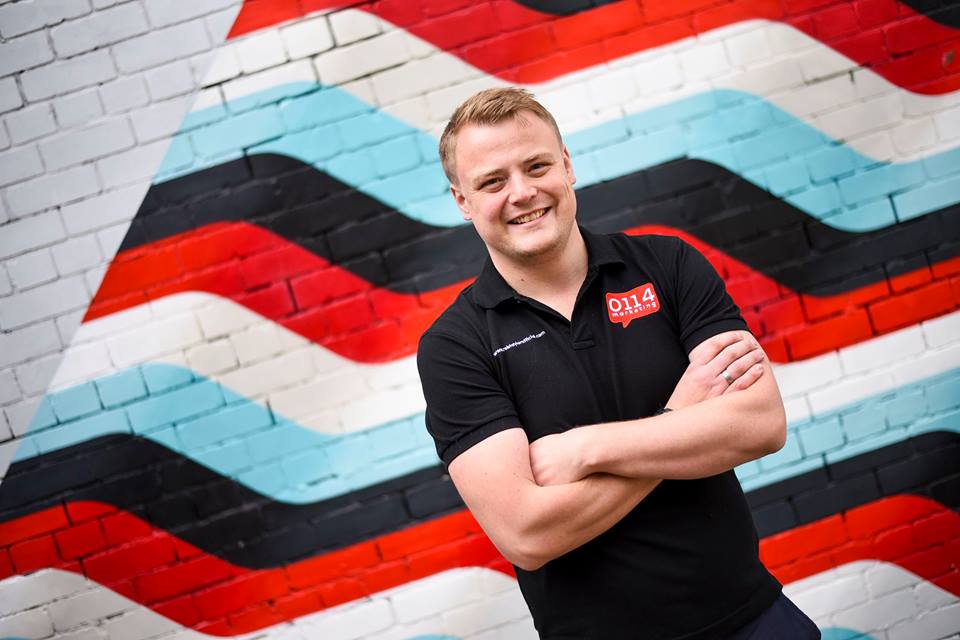 ABOUT POWER HOUR NETWORK
See all about the Power Hour!
https://www.youtube.com/watch?v=_B4U1YnIYsE&t=19s
The Power Hour is a monthly marketing session helping the Sheffield City Region business community understand, and implement marketing in to their own business.
We are on a mission to help businesses become their own expert and take control of their marketing. Join us this April for a brilliant marketing session.
YOUTUBE FEEDBACK FOR POWER HOUR:
https://www.youtube.com/watch?v=gzYuh-GyycA
https://www.youtube.com/watch?v=THrxv2g5yD4
Visit the Marketing blog: www.robtaylorofficial.com/marketing
JOIN THE FACEBOOK COMMUNITY: https://www.facebook.com/groups/1750928791902092/