The Power of Nutrition - Promoting Health and Wellbeing

Saturday, 14 May 2016 from 09:00 to 16:45 (BST)
Event Details
The Power of Nutrition - Promoting Health and Wellbeing
Exploring Nutrigenomics, Healthy Ageing, Supplementation and the Health Benefits of Seaweed/Sea-greens for the Thyroid Gland.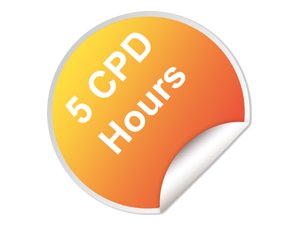 A CPD opportunity bringing BANT members and the public together to explore the cutting edge topic 'Nutrigenomics' and the various tests available. We will also be hearing about nutrition and healthy ageing from the Chair of Council for BANT Miguel Toribio-Mateas, as well as some new and exciting information regarding his supplement range. Monica Wilde – Director of Napier's in Edinburgh and expert on seaweed will be telling us all about its use in supporting thyroid health.
Speakers
Anne Pemberton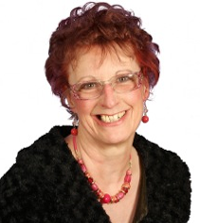 Anne was an intensive care nurse for 25 years Following successful nutritional intervention on her son with Autism she decided to change careers. Since 2006 Anne has been working as a registered Nutritional Therapist and as a tutor. She worked, as nurse nutritionist, for Dr Damien Downing in York for 2.5 years until clinic closure in 2013. In 2004 she co-authored "The Vitamin Cure for Digestive disease. Anne now manages her own busy international clinic, in addition to managing and teaching on the MSc course in Nutritional therapy at the Northern College of Acupuncture in York. Anne is quickly becoming an established conference speaker.
Monica Wilde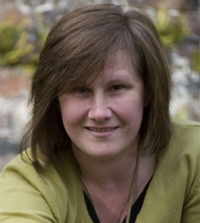 Monica is a Director of Napiers the Herbalists - the 156 year old Scottish herbal medicine house - a research herbalist and a fellow of the Linnean Society. One of her specialist areas is the health benefits of seaweed and, specifically, the relationship of chelated iodine and hypothyroidism. She conducted research with the University of Glasgow to determine how seaweed iodine is assimilated by the body and its impact over two weeks on a study group of fifty people. She is also particularly interested in investigating beneficial concomitant drug-herb-nutrient prescribing, to provide evidence of interactions that may help to lessen prescription drug use and ADRs. At weekends, Monica runs foraging walks around Scotland, teaching people the culinary, medicinal and traditional uses of plants, fungi and seaweeds. 
Miguel Toribio-Mateas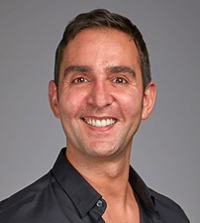 Miguel is known for his public profile as Chairman of the British Association for Applied Nutrition and Nutritional Therapy (BANT) and media presence, both social / online and print. He is a leading lecturer, author and researcher who specialises in clinical neuroscience and healthy ageing, a popular subject he's covered in peer reviewed publications and international events, from London to Silicon Valley. Miguel was the first nutrition practitioner in the UK to become Board Certified in Anti-Ageing and Metabolic Medicine by the American Board of Anti-Ageing Health Practitioners, after completing a Fellowship in Anti-Ageing, Regenerative and Functional Medicine with the American Academy of Anti-Aging and Regenerative Medicine. Miguel is also a Scientific Advisor to the British Society of Anti-Ageing Medicine and editor of the peer reviewed Journal of Nutritional Health and Food Engineering. He is currently reading for a MSc Clinical Neuroscience at Roehampton University. He believes that one can "grow younger" from inside by providing the necessary building blocks that enable cellular processes to keep us looking and feeling our best as we age. Visit his website at https://miguelmateas.com.
Event Sponsor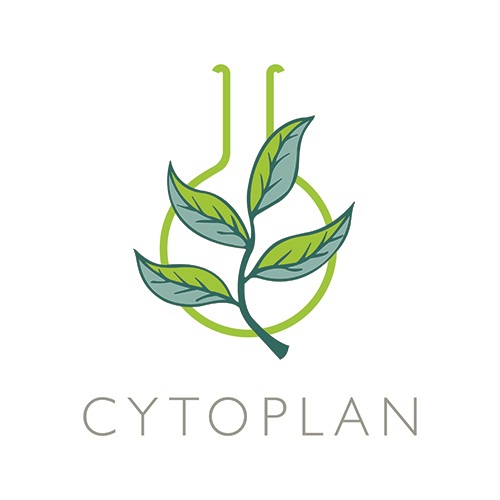 The philosophy and message of Cytoplan is founded on the simple logic that our bodies are designed to eat food and utilise its components for the maintenance of life. Our range is therefore based on Food StateTM and Wholefood products. All our gentle and effective products are free from pesticides / herbicides and genetically modified organisms. Most are suitable for vegans including all our Live Bacteria products (grown on molasses), our Vitamin D3 and within our essential fatty acids range we have an algal Omega-3 (DHA/EPA). Cytoplan is wholly owned by a charitable foundation – the AIM Foundation; a charitable organisation concerned with nutrition and health projects all over the world, as well as helping those less able to help themselves in various communities in the UK.
When & Where

The Place Hotel
34-38 York Place
EH1 3HU Edinburgh
United Kingdom


Saturday, 14 May 2016 from 09:00 to 16:45 (BST)
Add to my calendar
Organiser
Serving all of Scotland, our events will give BANT members the opportunity to attend events based in Edinburgh. The events will feature a wide variety of speakers covering cutting edge topics relating to current industry research, whilst enabling CPD opportunities. Select events will also be open to members of the public to attend.