Event Information
Refund policy
Refunds up to 1 day before event
Eventbrite's fee is nonrefundable.
Rupert, author of Dogs that Know When Their Owners Are Coming Home, will explore animal telepathy, premonitions and the sense of direction
About this event
Rupert Sheldrake has spent many years investigating the unexplained powers of animals. He summarized some of this research in his bestselling book Dogs That Know When their Owners Are Coming Home. Now, for the first time, he brings the various strands of these investigations together in this webinar, drawing on more than 6,000 case histories in his database and on a wide range of experimental tests.
Many companion animals pick up on their owners' thoughts, intentions and feelings. If their owners are in physical or emotional pain, some dogs and cats respond by comforting them, and have measurable healing effects. Some cats seem to intuit when their owners plan to take them to the vet, and hide; some dogs feel when their owner is thinking of taking them for a walk, and most strikingly, many dogs, cats, parrots and other animals seem to know when their owners are coming home, even when they are miles away, and even when they are returning at non-routine times in unfamiliar vehicles. In the first session of this webinar Rupert will discuss these and other examples of telepathy in non-human animals, which are often much more sensitive than their human companions.
In the second session, Rupert will look at animal premonitions of earthquakes and tsunamis, including the possibility of animal-based warning systems, and discuss the ability of some dogs to give warnings of medical emergencies like epileptic seizures, with greater and more reliable accuracy than any medical device. How do they do it? How is it possible to foresee what has not yet happened, and why do some non-human animals have abilities that exceed those of humans?
Thirdly, Rupert will discuss the sense of direction. How do migrating swallows find their winter homes in southern Africa, and then return to the same places in Britain to nest again the following year, crossing the Sahara Desert in the process? How do racing pigeons find their homes from 600 miles away, starting from a place they have never been before? Magnetic clues may play a part, but however accurate their magnetic sense, it cannot by itself tell the birds where their home is. Rupert will describe some of his own experiments with homing pigeons, including a marine experiment carried out with the Royal Dutch Navy in which the pigeons still returned to a home that traversed the Atlantic Ocean.
Finally, Rupert will explore possible explanations for these animal powers, and reflect on what we can learn from non-human animals about our own nature, physical, mental, psychic and spiritual. In each session, a presentation by Rupert will be followed by live questions and answers.
All participants will receive a link to recordings of the sessions.
The first session of this seminar beings at 6:00 pm British time; 10:00 am Pacfic time; 11`:00 am Mountain; 12:00 noon Central; 1:00 pm Eastern
Saturday, May 8
1. 6.00 - 7.15 pm British time (10.00-11.15 am Pacific time)
-------- break from 7.15-8.00 pm
2. 8.00 - 9.15 pm British time
Sunday, May 9
3. 6.00 - 7.15 pm British time
----------- break from 7.15-8.00 pm
4. 8.00 - 9.15 pm British time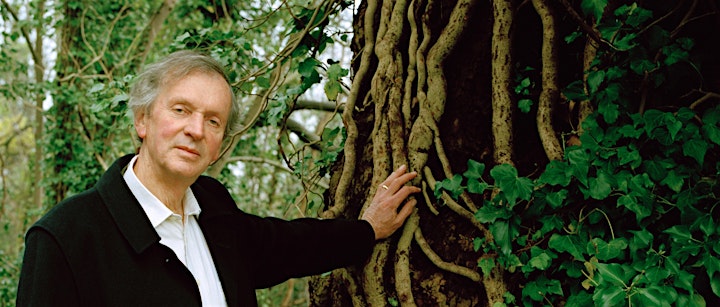 Date and time
Location
Refund policy
Refunds up to 1 day before event
Eventbrite's fee is nonrefundable.