The University of Exeter, One Planet MBA Speaker Series Presents: Ben Combes

Thursday, 3 May 2018 from 18:15 to 19:15 (BST)
Event Details
The University of Exeter's, One Planet MBA invites you to May's guest lecture of the MBA Speaker Series:
"Can the Fourth Industrial Revolution and AI save the planet?"
A talk by Ben Combes*, Assistant Director, Sustainability and Climate Change, at PwC
Scientists have identified that four of the nine Earth processes and systems - climate change, loss of biosphere integrity, land-system change and altered cycles in the globe's chemistry - have now crossed "boundary levels". While these challenges are urgent and unprecedented, they coincide with an era of unparalleled innovation and technological change - the so-called Fourth Industrial Revolution (4IR). Talking through research, insights and interviews on his work at PwC and in collaboration with the World Economic Forum, Ben will explore the relevance to business and the challenges and opportunities this will bring, how markets will develop and how consumer preferences might evolve.  He will also set out how the 4IR and, in particular, Artificial Intelligence (AI) can help solve environmental challenges, from climate change to biodiversity.

  Join us on Thursday 3rd May at 18.15 in The Alumni Auditorium, The Forum, Stocker Road, EX4 4SZ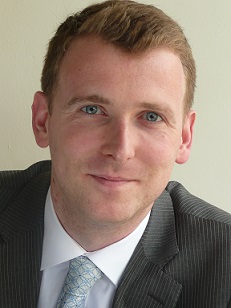 *Ben is Assistant Director at PwC, and a senior economist in the Sustainability and Climate Change team, where he is currently focusing on harnessing emerging technologies for the environment. He is the Project Director at PwC for the World Economic Forum's 4IR for the Earth initiative. Outside of PwC, Ben is an Advisory Board member to the All-Party Parliamentary Climate Change Group.
After Ben's talk, Kate Raworth will be presenting Doughnut Economics, which you are invited to stay on to. More information and to book your place here.
When & Where

Alumni Auditorium
Forum
University of Exeter, Streatham Campus
Exeter
United Kingdom


Thursday, 3 May 2018 from 18:15 to 19:15 (BST)
Add to my calendar