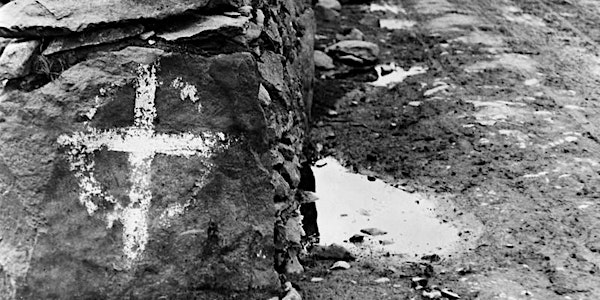 The Uses and Abuses of Magic in Modern British and Irish History
Curses, Witches, & Fairies: The Uses and Abuses of Magic in Modern British and Irish History by Dr. Thomas Waters, Imperial College London
About this event
The Ulster Society for Irish Historical Studies in conjunction with the Public Record Office of Northern Ireland would be delighted to welcome you to our upcoming presentation by Dr Thomas Waters.
Why do people believe in magic? To help answer that perennial and difficult question, this talk takes a functional approach to the fascinating history of curses, witches, fairies. Focusing on the social history of Britain and Ireland since about the early 1800s, it will discuss the role of magic within ordinary people's lives, by considering the uses and applications of various supernatural beliefs and mystical practices. Since the nineteenth century, mainstream culture has been predominantly sceptical of magic as an intellectual concept. Yet on a practical level, curses, charms, witchcraft, fairy lore, and many other mystical beliefs and rites retained a powerful capacity to amuse, shock, frighten, annoy, entertain, provoke, inspire, confuse, hoodwink, console, and beguile large numbers of people. This paper explores these strangely persistent uses and abuses of magic, during the intellectually sceptical modern period.
Image: picture of a 'Fairy Charm', in County Kerry, from the Wellcome Collection.
This event is taking place on Zoom. Registration closes one hour before the event and an invite link will be sent to everyone registered one hour before the beginning of the event.
Organiser of The Uses and Abuses of Magic in Modern British and Irish History