The weird and wonderful afterlife of Mary Queen of Scots - in 10 objects
About this Event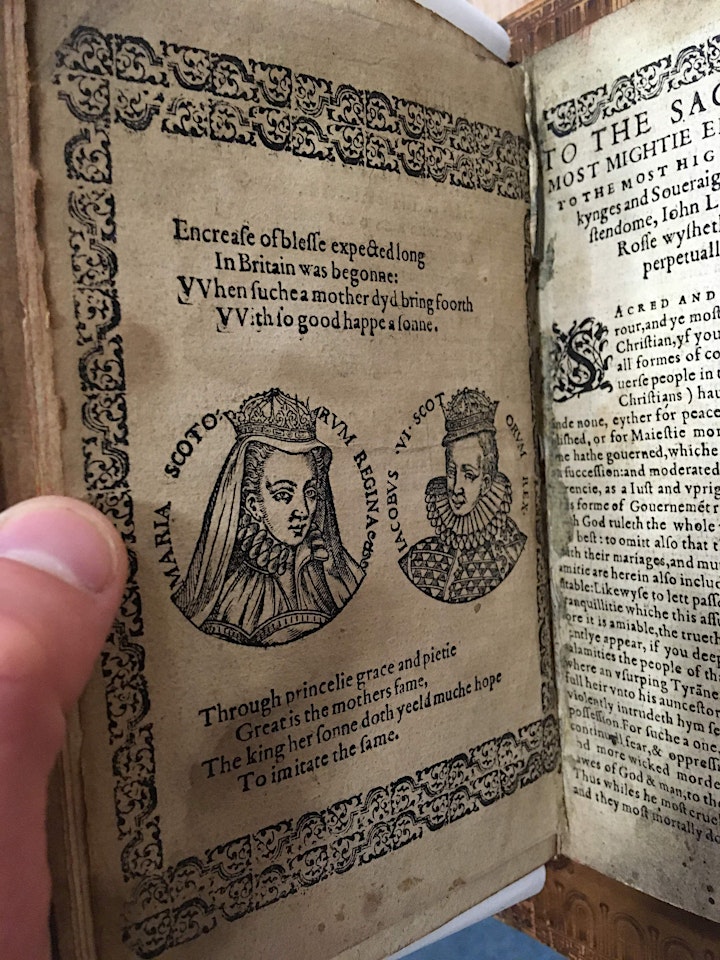 Over the past eighteen months, the Royal Society of Edinburgh-funded project '"In my End is my Beginning": The Memorialisation and Cultural Afterlife of Mary Queen of Scots' at the University of Glasgow has been working with heritage collections across Scotland to map their inventories of material relating to Mary Queen of Scots. The project now has an outline census of over 2,000 Marian items housed across Scotland, which are truly multi-media and include:
Texts: Manuscripts, letters, early printed texts, and books on Mary from across the centuries
Images: Authentic and near-contemporary portraits, line engravings and woodcuts, 'romantic' historical paintings, and modern re-tellings of Mary's story
Objects: Items with a physical connection (verified or otherwise!) to Mary, including costume, furniture, her famed embroidery, and 'relics' like casts of her death mask; commemorative and tourism objects, ranging from tea sets to dolls to rubber ducks (no, really)
Media and performative material: Plays, ballads, drama, novels, opera, and (from 1895 onwards) film and TV performances
In this short and light-hearted talk, Steven Reid, one of the project co-investigators, selects ten of the most significant, interesting and weird objects the project has found. These objects are all products of the cultural environment in which they were created, and Steven will also talk about the subconscious attitudes towards monarchy, gender and religion that each object reflects from their own moment in Scottish and British history.