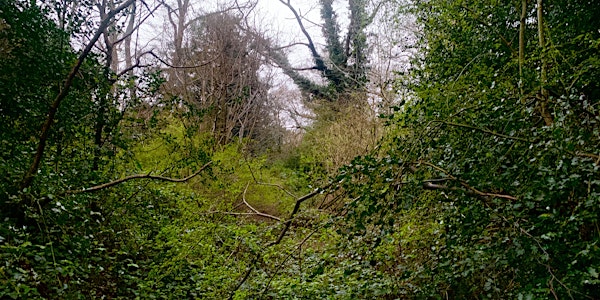 The Wood and Richard Jefferies Bird Sanctuary Conservation Day
Location
The Wood
3 Oak Hill Grove
Surbiton
KT6 6DS
United Kingdom
Join us for a day a conservation management and litter picking at this tucked away nature reserve in the heart of Surbiton
About this event
The Wood and Richard Jefferies Bird Sanctuary is a little known nature reserve in the heart of Surbiton, tucked behind Surbiton station. It is an area of beautiful mature native woodland which supports an array of wildlife, including woodland birds such as great spotted woodpeckers, song thrush, blackcaps and even one of our smallest birds the firecrest. In the night bats can be seen foraging amongst the canopy and badgers snuffle amongst the undergrowth.
However, the site is in need of some urgent conservation action helping to tackle invasive species such as cherry laurel, bamboo and self sown sycamores. The area is also in need a litter pick.
We want this nature reserve to reach its optimal ecological potential and we hope in the future to establish a Friend's Group. This event we hope will be the start of achieving this aim! If you are interested in local wildlife please come along on the day as we work to improve and enhance the ecology of the site.