Description
Change is happening all around us - and we notice it most when it affects our working lives. For anyone wanting to develop a positive mindset to cope with change, this session is for you.

Welcome to another Bristol Media People Forum event, with our special guest speaker, leadership coach and company culture specialist, Liza Hughes.

Liza has worked either in or with some of the UK's most respected and innovative organisations for some 30 years. She retrained as a coach 13 years ago to bring her passion of helping organisations to deliver great culture through human excellence to life.

About the session
Change is a bit like Marmite, people either love it or hate it. During this breakfast session, Liza will offer insights from the world of neuroscience and positive psychology.
She says that in order to thrive through change we need to understand what mindset we are approaching it from, if we can understand that, we will be successful.
In this session Liza will introduce you to some theory and tools that have been successfully supporting organisations across the globe, and can help you to lead positive change in your own working environments.

About our speaker
Liza Hughes - founder of Whynot? And Whynot? Inspires
http://www.whynotcoaching.co.uk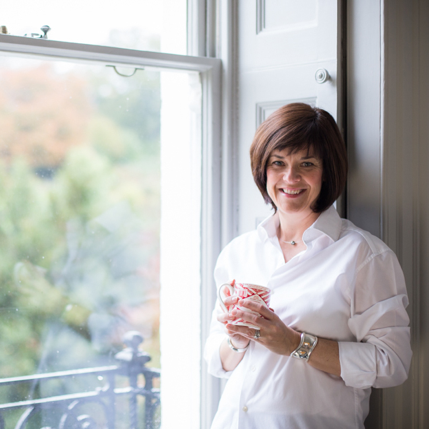 Liza has supported clients like Radio Two, The BBC Radio and Education Group, Virgin, Pukka Herbs, Good Energy, Cancer Research, Curo, Response One, Publicis, V2C Housing and TH White to enable their business and people to flourish.

She uses a positive psychology framework in her coaching, helping teams and individuals to work through their strengths to create great results. She also uses Emergenetics, a cutting-edge profiling tool that uses brain research to maximise team and individual performance.

In her previous life she was the first female board director of the world's largest free newspaper Metro. There she was responsible for helping to build the culture which lead to being included in the Sunday Times Best Companies to Work for.
Organiser of Thriving Through Change: People Forum
Do you work in a 'people' role in Bristol and the South West? Would you like a place to network with others in an HR or leadership role or who have responsibility for HR? Would you like to hear from guest speakers and enjoy a social drink?
That's why we've created the Bristol Media People Forum. The forum will operate on an informal basis allowing members to network, share practical experiences and make connections.