Evenementdetails
Locatie
The Student Hotel Amsterdam West
4 van de Sande Bakhuijzenstraat
1061 AG Amsterdam
Netherlands
Restitutiebeleid
Neem contact op met de organisator om een restitutie aan te vragen.
Eventbrite-kosten zijn niet restitueerbaar.
Beschrijving van het evenement
Workshop Theory U: Leadership in transitions
Over dit evenement
🌳  What are we going to do?
This evening Mariëtte Alblas will share with you the fundamentals of Theory U and how to apply them to your personal context. The best way to think is to act, so expect a workshop full of reflection, action and some valuable insights about your next steps in successfully driving change.
⏰  When?
Juni 2th from 19:00 till 21.00 (drinks afterwards) 
📍 How to get there?
The Student Hotel West, Amsterdam
📅 Get your tickets here!
Tickets are 20eu, including drinks.
About SEE network
SEE Network wants to accelerate the movement towards a more sustainable world by connecting and activating professionals with sustainable ambitions. In our network we share experiences and knowledge and thus inspire the professional on both a business and personal level. www.seenetwork.nl
About Mariëtte Alblas
It was a nice warm afternoon somewhere in the summer of 2019. Mariëtte read 'Presence', a book about deep and profound change, led from purpose. While she was reading the book she was constantly reflecting about her ambition to drive change for good and how somehow she could connect this deeper purpose into her work as a change consultant. As she got to the clue of the book she suddenly realized that she had to quit her job. Not that she disliked what she was doing or that she disliked the company, not at all. She was just struck by the deep realization that if she was to lead her own future, she should apply her skills where it mattered the most.
She passed the threshold and quit her job. Ever since, Mariëtte has been working in the field of sustainability applying the theory she read in the book 'Presence': Theory U by Otto Scharmer (MIT). A theory about profound and fundamental change on every scale, at every topic, that connects both the 'hard' and the 'soft' aspects of change.
Mariëttes major angle to look at change is from the personal perspective: The only thing you can change about the world around you is yourself. According to her, personal leadership is key in addressing complex topics, guide discussions and dialogues, retrieve information from the undercurrent and even on a more energetic level to connect to the interhuman field where all behaviour origins.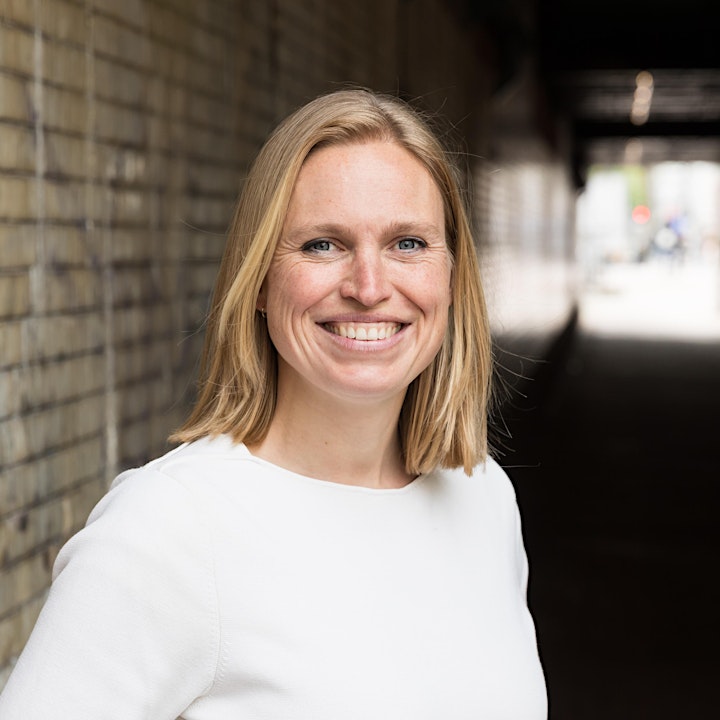 Datum en tijd
Locatie
The Student Hotel Amsterdam West
4 van de Sande Bakhuijzenstraat
1061 AG Amsterdam
Netherlands
Restitutiebeleid
Neem contact op met de organisator om een restitutie aan te vragen.
Eventbrite-kosten zijn niet restitueerbaar.