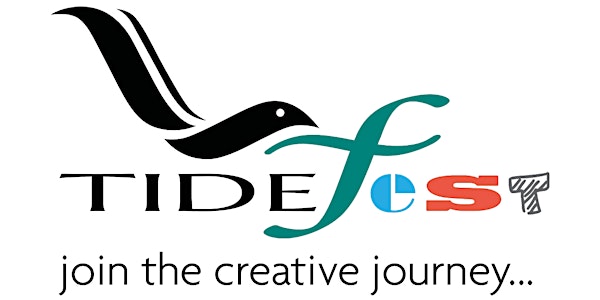 TIDEfest: Giving Voice with Sarah Howe and Fred D'Aguiar, Part 1
Speakers: Nandini Das, Fred D'Aguiar, Sarah Howe
About this event
What stories do objects tell? How can creative writing give voice to new stories and perspectives? Led by the award-winning poets Sarah Howe and Fred D'Aguiar, this collaborative online workshop explores how creative writing can spark different ways of thinking about historical objects and the people who made, used, and carried them. Participants will be guided through a poetry-writing session, taking inspiration from a cluster of museum objects introduced by curators from the National Portrait Gallery (London), the Pitt Rivers Museum (Oxford), the Oxford Herbaria, and the World Museum (Liverpool). You will then be invited to share your writing on Twitter and see what other people have written using the hashtag #SpeakingObjects.
The recording of the event will be publicly available online throughout the weekend, so feel free to get involved at any time! Fred and Sarah will discuss and showcase the poems shared on social media in their evening session on Sunday.
This event will be streamed on Crowdcast.
Speakers:
Born in London of Guyanese parents and brought up in Guyana and London, Fred D'Aguiar is Professor of English at the University of California, Los Angeles. His first novel, The Longest Memory (1994), won the Whitbread First Novel Award. His most recent collection of essays, Translations from Memory, was published by Carcanet in 2018.
Sarah Howe (@luckyflowerhowe) is a Hong Kong-born British poet and editor, and a Lecturer in Poetry at King's College London. Her first book, Loop of Jade (2015), won the T.S. Eliot Prize. With Sandeep Parmar, she is a founder of the Ledbury Poetry Critics scheme, aimed at increasing the visibility of poets and critics of colour. Sarah's TIDE-commissioned object poems now form part of the World Museum's immersive, permanent redisplay of their Chinese ceramics in Liverpool.
Following our 'On Belonging' conference (27-30 July), the TIDE project (Travel, Transculturality and Identity in England, 1550–1700) is delighted to announce TIDEfest, a free online literary festival to be held the weekend of 31 July & 1 August. Over these two days, TIDEfest will bring together all five of the project's visiting writers, as well as a number of scholars, teachers, and artists.
TIDEfest is a celebration of the project's 5-year engagement with creative practitioners since its inception in 2016, and will bring together people invested and interested in teaching, migration, curation, and collaboration. The festival is completely free and welcome to all. For any queries, please contact the TIDE project on Twitter (@ERC_TIDE), or by email (tide@ell.ox.ac.uk), and follow the festival on Twitter with #OnBelonging and #TideFest!
TIDEfest is free to attend, although attendees are warmly encouraged to donate to the Society of Renaissance Studies. The SRS supports scholarly activity at all stages by providing annual postdoctoral fellowships, conference support, public engagement awards, doctoral scholarships and support for students at MA level. For more information and to donate, please visit https://www.rensoc.org.uk/donate-to-the-srs/.
For more information on TIDE, visit http://www.tideproject.uk/ . TIDE is based at the University of Oxford, and has received funding from the European Research Council (ERC) under the European Union's Horizon 2020 research and innovation programme (grant agreement No 681884).