Location
The Living Memory Association Reminiscence Room
First Floor, Ocean Terminal (next to Debenham's)
Ocean Drive
Edinburgh
EH6 6JJ
United Kingdom
Description
Join us for the launch of this year's To Absent Friends festival of storytelling and remembrance, hosted by Good Life, Good Death, Good Grief.
In keeping with the theme, the launch will take place at the Living Memory Association's Reminiscence Room in Ocean Terminal, a treasure trove of photos and memorabilia from bygone days, collected to keep memories and stories alive.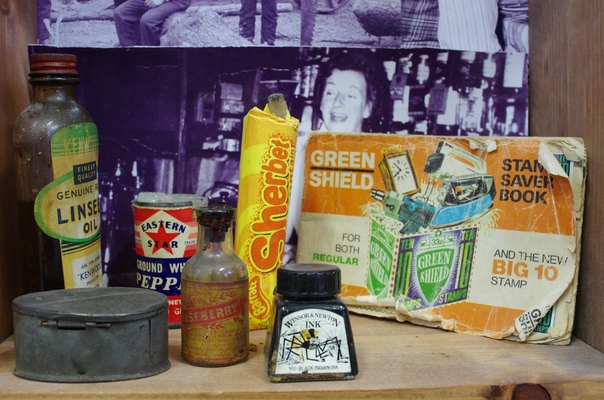 Hear more about the festival, including contributions from participants, browse the memorabilia, and share your own stories over light refreshments. There will also be chance to browse our exhibition which opens the same day at the St Columba's Hospice pop-up shop a few doors down.
The launch is open to anyone, but places are limited to two per person. Seating is also limited. Anyone with mobility or accessibility difficulties, please e-mail robert.peacock@palliativecarescotland.org.uk to reserve a suitable space.