Description
Join us to toast the launch of this year's To Absent Friends festival of storytelling and remembrance.
This year, the launch and drinks reception is being hosted by the University of Dundee. The University's front lawn will be lit up by a garden of specially created artificial lilies, based on an idea devised by Napier University and installed in Grassmarket, Edinburgh, during To Absent Friends 2017 (pictured below).
Each lily is created from a small coloured glowstick and a large plastic 'petal' on which people can write a message to a loved one who has died. The initiative will take place across four Scottish towns and cities for 2019, starting in Dundee.
Please join us to add your own lily to the garden, learn more about the To Absent Friends festival and hear from others who are taking part.
The launch is open to anyone who would like to attend.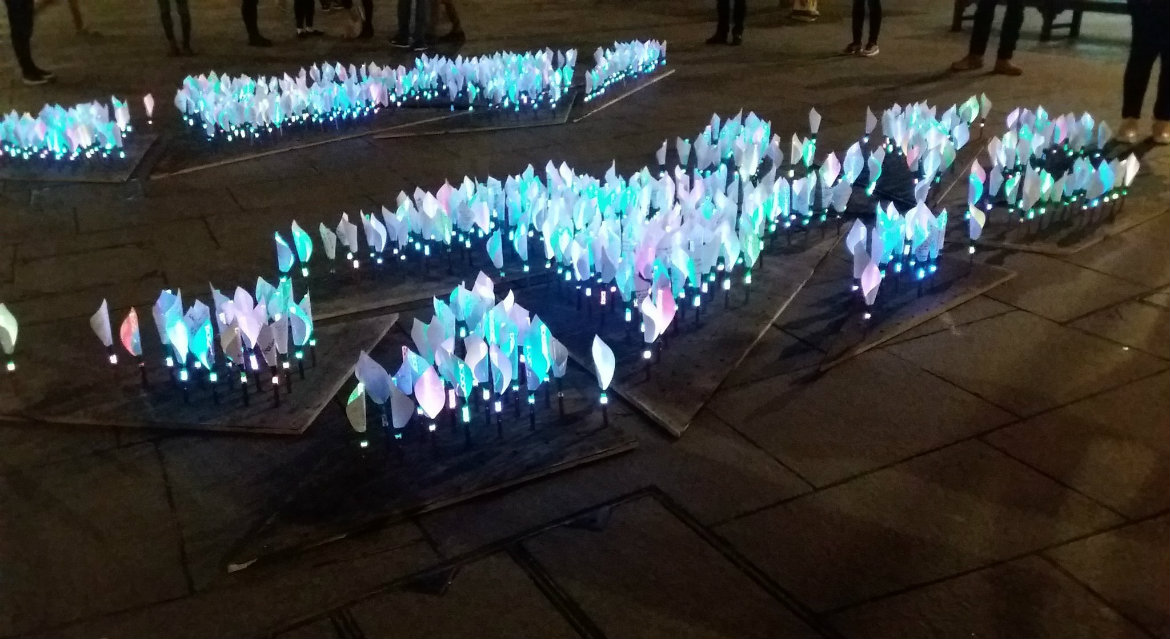 Organiser of To Absent Friends 2019 Launch
Good Life, Good Death, Good Grief is an Alliance of organisations and individuals working together to raise public awareness of ways of dealing with death, dying and bereavement and promote community involvement in death, dying and bereavement. Good Life, Good Death, Good Grief is an initiative of the Scottish Partnership for Palliative Care, Scottish Charity Number 17979