Top 3P facilitators in Devon: Coaching Connect

Friday, 29 July 2016 from 09:00 to 16:30 (BST)
Event Details
One ticket has become available from a participant who can't make it. If you'd still like to come then it might be possible if you're quick!  
Email me Lizscottcoaching@me.com
Coaching Connect is delighted to invite you to a unique day. We are thrilled to bring together the UK's best-known principles-based trainers to Devon.
These faciliators have all changed their businesses significantly after coming across the Three Principles. The 3Ps is a  psychological description that provides a fundamentally different paradigm to traditional approaches.
Jamie Smart switched his focus from NLP to a principles-based approach; selling his highly successful NLP training business to start anew.
Ian Watson was a successful homeopath and trainer before realising  the impact of the 3P approach with clients. He now devotes his professional life to sharing the 3Ps.
Rudi Kennard explored many self-development trainings before discovering the Three Principles. He then (with no previous experience) travelled the world filming and documenting trainers, organisations and communities who were transforming the lives of people thanks to the 3Ps.
If you're involved in coaching, managing people, are a therapist or change-worker then we would highly recommend you come along to hear about the Three Principles. The 3Ps is something that is gathering momentum across the UK and the world. On the 29th July you will:
Discover what is so powerful (about the 3Ps) that these three people transitioned their businesses
See why this understanding is taking off in the world of coaching
Understand how this approach can make a significant impact for clients and colleagues
We (Liz and Stu) at Coaching Connect are collaborating with the UK's key trainers (Jamie Smart, Ian Watson and Rudi Kennard) to answer some of the key questions you might have. It will be particularly useful if you are:
New to the Three Principles and keen to learn what the fuss is about!
Passionate about connection, relationships and communication
Finding it challenging as you transition as a coach, therapist or facilitator to a Principles-based approach
Keen to take the next step on your Three Principles Journey and discover the training on offer
Here's Jamie Smart talking about the event.
You don't need to be a coach to enjoy this day. If you are sharing the Three Principles with friends and family (or as part of your work) then you will find this is a useful development of your understanding and learning. If you are brand new to the 3Ps you will hear why this is such a powerful description of the human psychological experience. You'll leave the day with ideas on how this can make a difference with clients, colleagues and communities.
Jamie, Ian and Rudi are all passionate about their work and the impact for clients. They are powerful communicators and will share their inspiring stories with integrity and enthusiasm. We also want you to make informed choices about potential further training. There will  be a chance to learn more about the different programmes each trainer offers and to contrast and compare price, time and content.Take a look at the speakers.

Jamie Smart: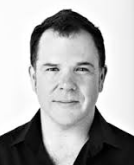 JamieSmart.com: Jamie Smart is an internationally renowned writer, speaker, coach and consultant. He shows individuals and organisations the unexpected keys to clarity; the ultimate leverage point for creating more time, better decisions and meaningful results.
Jamie is a gifted speaker, equally engaging in front of large audiences and more intimate groups. He's passionate about helping individuals and businesses to deepen their understanding of Innate Thinking® and to create the results that matter to them. Jamie will soon be publishing a new book following the success of his number 1 best-seller 'Clarity'.
Rudi Kennard:



Rudi Kennard is the co-founder of threeprinciplesmovies.com and trains principle-based

facilitators internationally via Innate Wellbeing Ltd. He has spoken on TV, radio at international conferences and presented programs to populations like the homeless, schools and most recently with earthquake survivors in Nepal.
He has a BSc (Hons.) in sports science and has trained as a mind technology coach and meditation teacher. In 2004 he attended the first ʻtrainer of trainers' course in the three principles in Europe with the late Dr Roger Mills and then with Sydney Banks.
Ian Watson: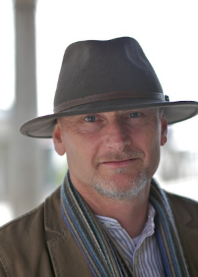 Ian Watson is an inspirational speaker and trainer. He's the Founder and Managing Director of The Insight Space and runs workshops and retreats in numerous countries overseas. His facilitator trainings in London and Dublin attract students from across the globe.
Many psychologists, counselors, coaches, educators, business leaders and healthcare professionals are enjoying greater success in their work through learning the principles. Ian was certified as a Three Principles Trainer by Dr Mark Howard and Cathy Casey, two of the foremost teachers who learned directly from Sydney Banks.
A rich day exploring a principles-based approach
The morning and afternoon will have distinct themes. The morning will give you a rich flavour of the Three Priniciples and how this understanding can support you as a coach. The afternoon will be particularly useful for those wanting to explore the 3P training programmes that are on offer in the UK
Morning:
Each trainer will talk about their journey with the Three Principles and share stories of how and why they find a principles-based approach so powerful. They all began their journeys under different approaches (like NLP, meditation and homeopathy) and experienced a significant shift in their work when they came across the Three Priniciples. They'll be answering questions like:
What are the Three Principles?
What is the difference between traditional coaching and a principles-based approach?
Can you 'mix' different approaches with the Three Principles?
Isn't this just another coaching technique/therapy to support clients?
What's the difference with your practice before learning the principles and after the principles?
What has been the impact on your life having learnt about the principles?
We want you to further deepen and explore how this transformative way of working might support you in your coaching business. You might have never heard of the Three Principles, or you might be well on your journey - either way this is an extraordinary opportunity to meet the UK's top trainers under the same roof.
 Afternoon:
If you are keen to explore training programmes as a coach or faciliator then you'll get the chance to compare, contrast and understand the possible coaching/faciliation options from the trainers. This is your chance to ask laser-sharp questions on content, price and the resources of different training options.
---


About Coaching Connect: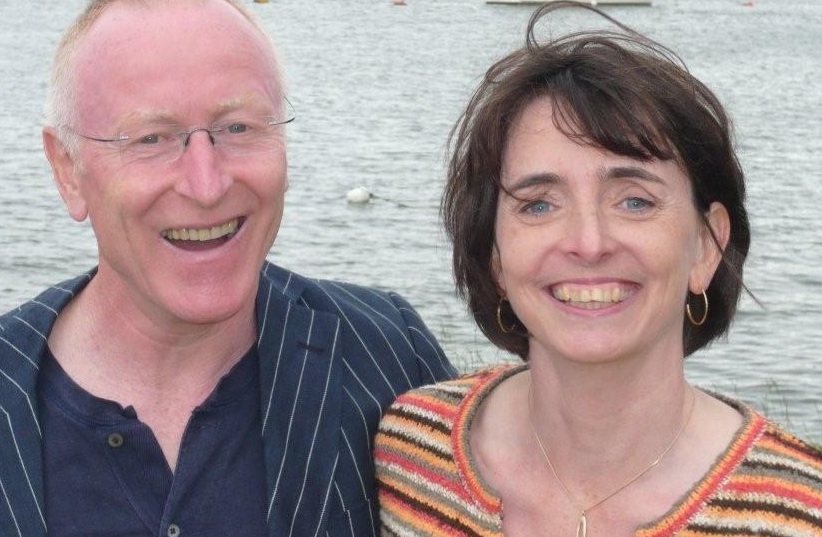 Liz Scott and Stuart Newberry are the founders of Coaching Connect and a husband and wife team. Through the Coaching Connect website and the Coaching Connect events they (Liz and Stu) are on a mission to support coaches both professionally and personally.
Over the past 3 years they have been transitioning their coaching to a prinicples-based approach. They are inspired at the difference this approach is making to their own lives, their relationship and their clients. Liz and Stu work extensively in businesses and schools sharing 'self-understanding' a principles-based approach to coaching, resilience and wellbeing. If you would like a free introduction to the 3Ps then you can download it here.
Client testimonials:
Clients working with Jamie Smart, Ian Watson and Rudi Kennard have loved the training and process. Here are a few comments from their previous clients.
Innate Wellbeing (Rudi Kennard): Mandy Spray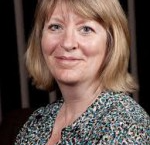 "As my understanding during the year long program deepened, life just became easier and more effortless, in all areas of my life." ... "I found it easier to make decisions, I worried less, I panicked less, and started to laugh more! Knowing that I had absolute and infinite wellbeing at all times and that in that state I was connected to everyone and everything delivered a hope that was new, powerful and life changing."
---
The Insight Space (Ian Watson): Chris Caldwell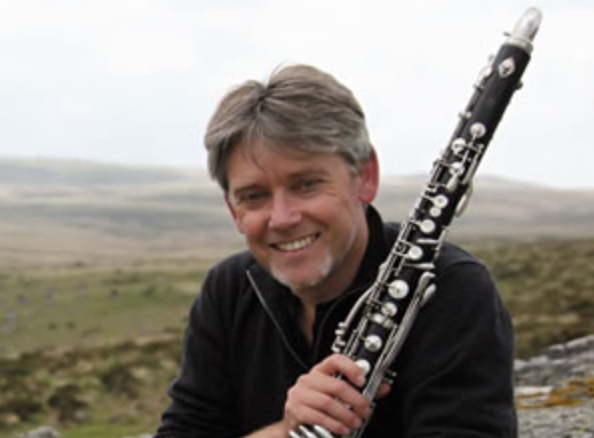 "This training has for me been totally liberating, freeing and an inspiration.
I'm now having the enjoyment of sharing this simple truth through the running of retreats and with my music colleagues and pupils."
Chris Caldwell, Professional Musician & 3 Principles Facilitator
---
Clarity Coach Programme (Jamie Smart): Ankush Jain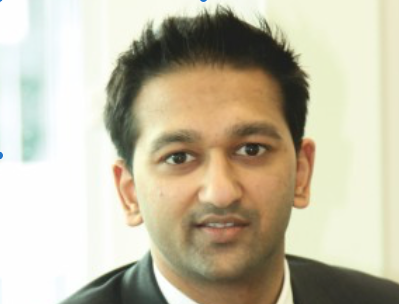 "The changes in my life have been enormous from my relationships to feeling much more congruent in how I show up in the world. If I look back to how I was before I was introduced to the principles behing Clarity, it feels like a different person. On top of all that I now make money from helping people to significantly improve their lives through sharing what I have learned."
---
Event information:
This event includes refreshments and a light lunch. Dietary requirements are catered for (please notify us a week in advance).
Bovey Tracey Golf Club is situated close to Bovey Tracey in South Devon. How do you get there?
Driving: Follow satnav TQ13 9NG - free parking available
Train:   Nearest mainline station Newton Abbot (about 7 miles away)
Bus: From Newton Abbot take the 39 to Bovey Tracey town (about 1 mile stroll to the Golf Centre from the town). From Exeter you can take the 39 to Bovey Tracey. Plymouth X38 to Drumbridges (about 3 miles to golf centre. The Falcon Bus Service is an option as well linking Plymouth, Exeter Airport and Drumbridges (3 miles from Bovey)
 Exeter Airport: UK and European destinations
Accommodation: Bovey Tracey has a selection of B&B options. Check out the Bovey Tracey tourist information for accommoation ideas

NB: We are unable to offer refunds. However, if you purchase a ticket that you no longer require we will support you in selling it on. All changes to tickets will incur an automatic £15 admin charge. 
This event is great value for money and it includes lunch and refreshements. 
---
This event is a collaboration between:




When & Where

Bovey Tracey Golf Club

TQ13 9NG Bovey Tracey
United Kingdom


Friday, 29 July 2016 from 09:00 to 16:30 (BST)
Add to my calendar