Description
James Dawkins as part of his Phd study, spent over 3 years tracing his African roots from Jamaica to England and a well known and very wealthy, white British family.. the Dawkins. One of the most significant revelations of his research is the colossal financial wealth generated by the Dawkins' through the ownership of over 25,000 acres of land and over 2,000 enslaved Africans, making the family one of the wealthiest, largest landholding and prolific slave-owning dynasties in the history of British-Caribbean slavery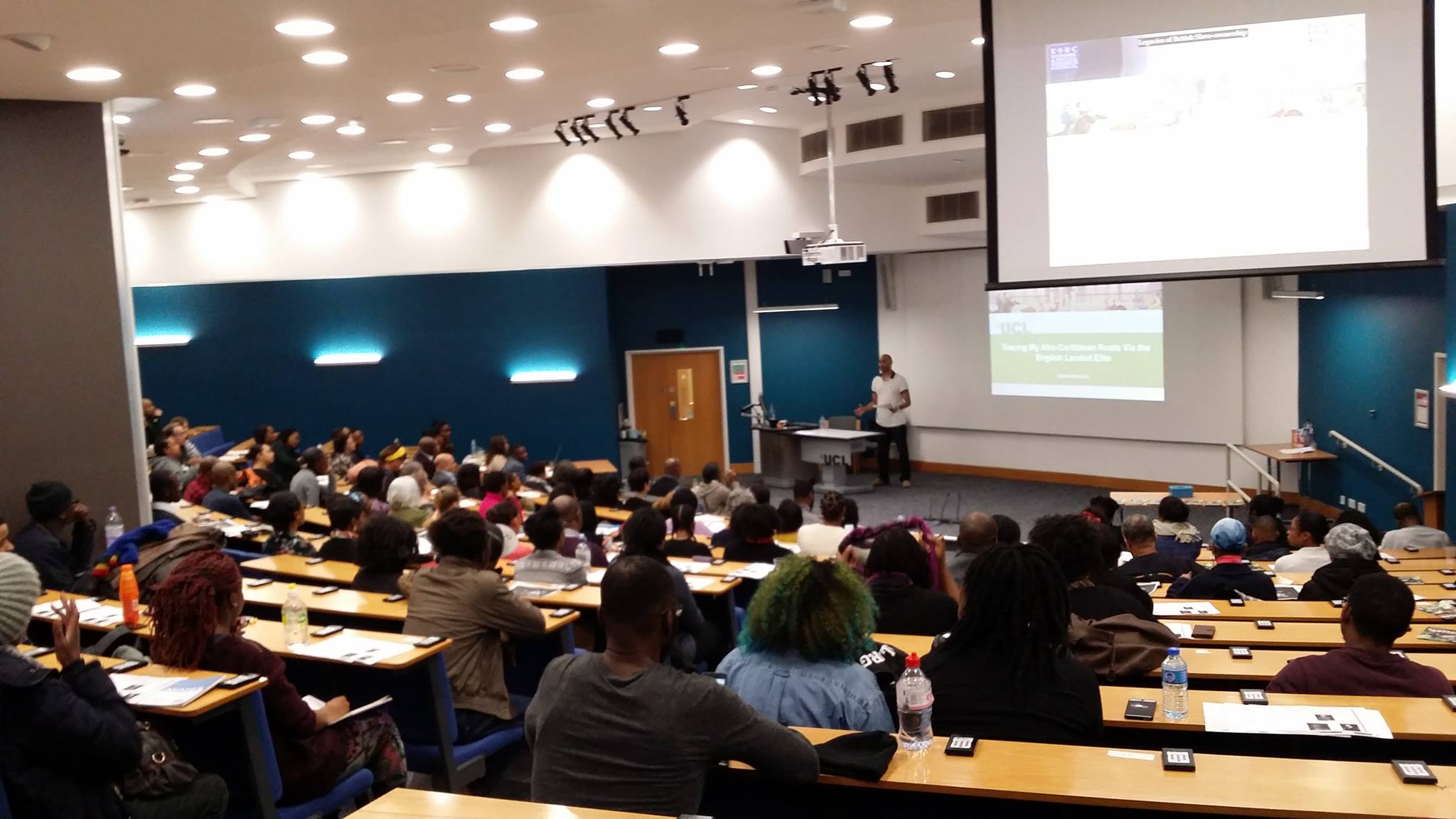 Above:previous audience for this talk.
James will talk about his fascinating exploration of centuries-old archives hidden in attics, intriguing meetings with the Dawkin's family and reveal suppressed statistics of death rates for Africans on Jamaican plantations, He will also talk about his exploration of the ruined and 'lost' Sutton plantation in the remote overgrown outback of Clarendon and his discovery of a little known African rebellion in 1690 when 400 enslaved Africans burned down the plantation and ran away to the mountains never to return again.
He is soon to complete his Phd before engaging in community work with 'road men'. On this day he will share some of his stories, discoveries and research.
We will also hear from Neil Mayers about the 2018 Black historical Calendar
Plus Q and A
Watch out for our other exciting events: African Superheroes Day, The Amazing James Baldwin course, Medical Apartheid,Brixton/Clapham Common Walk, Black Panther movie breakdown,
Check out 12 similar events Here http://conta.cc/2yoxUZ5
A www.blackhistorywalks.co.uk production
(see our other future events at www.blackhistorywalks.co.uk )