To coincide with Small Charity Week's Big Advice Day, we're hosting an online drop in where you can chat, ask questions and share ideas
About this event
To coincide with Small Charity Week's Big Advice Day, we're hosting an online drop in where you can chat, ask questions and share ideas. This event is for small charities and other not-for-profits based or operating within the Dudley borough.
Join Becky, Eileen and Martin from Dudley CVS, who have experience in a range of areas including:
Setting up as a not-for-profit
What it means to be a charity
Planning
Connecting with other organsiations
Fundraising and financial management
Engaging volunteers
And other areas of good practice
We'll also be joined by Jade Gough from Severn Trent Community Fund, which has recently reopened to applications, and John Goodman from The National Lottery Community Fund.
Please register for this event to receive joining instructions.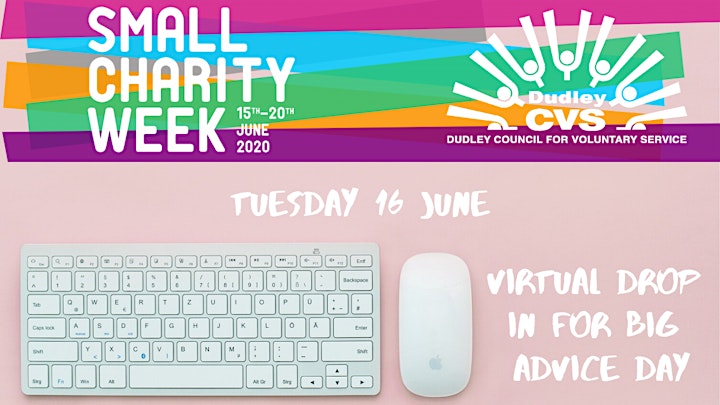 Organiser of Virtual drop in for Small Charity Week
Dudley CVS vision and mission
Our vision: CARING, VIBRANT and STRONG communities where everyone can fulfil their potential. 
Our mission: CONNECTING and INSPIRING people and organisations to achieve positive change, while CHAMPIONING their value to partners and the wider community.