An innovative reimagining of one of the great, iconic plays of the last century. Followed by a panel discussion. LIVE on Zoom.
About this event
'People who want to understand the times through which they are living can scarcely afford to ignore it.'
- New York Times on the debut of Waiting for Lefty, 1935
Waiting for Lefty is a poetic and provocative piece of agitprop theatre written in 1935 when America was in the midst of the Great Depression and saw no light at the end of the tunnel. Pulsing with vigour and urgency, the play centers around a cab drivers' union meeting. The drivers are fiercely debating strike action to get a living wage. The union meeting is punctured by four beautifully crafted scenes, where the personal costs of capitalism on the ordinary man are laid bare.
Emerging from the global pandemic, the UK faces a deep recession that could rival the Great Depression. With unemployment expected to triple, like in 1935, we're struggling to see the light. Against this backdrop, Lefty holds a spotlight up to our current society and challenges us to ask why, in 2021, capitalism is still inflicting such a high personal cost on the ordinary man.
The Production
Transporting the play to 2021, the cab drivers find themselves having to conduct their union meeting on Zoom. You will become part of that meeting, making you a participant as well as an observer.
The other scenes will be streamed live on location. Using actors in bubbles; their homes become our sets. Working closely with our partners, East City Films we have created a unique way of capturing and streaming the action live to Zoom.
A cross between theatre and fly-on-the-wall documentary, you will feel like you're peering into the private lives of Odets' characters.
Directed by Phil Cheadle
Designed by Simon Kenny
Sound Design by Joss Holden-Rea
Cast: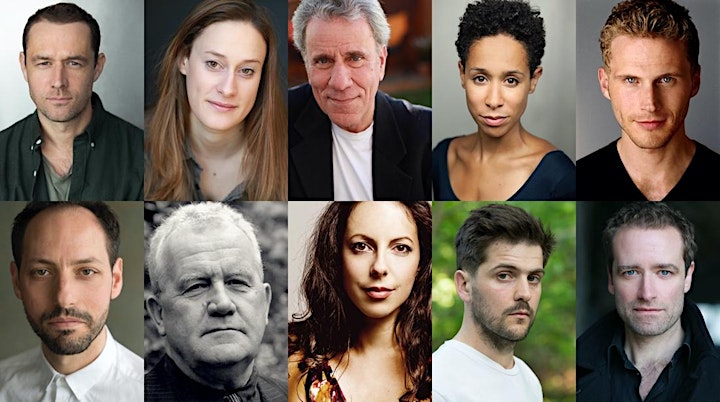 Tim Delap, Mariah Gale, John Moraitis, Rebecca Scroggs, Charles Aitken, Philip Arditti, Ian Redford, Lisa Caruccio Came, Rhys Rusbatch, Phil Cheadle.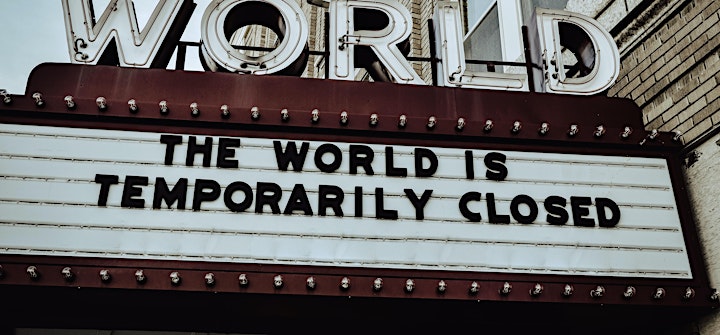 To really begin believing in something. Not to say, "What a world," but to say, "Change the world!"
-Dr. Benjamin, Waiting for Lefty
The Panel Discussions
Waiting for Lefty feels as vital and important as it did in 1935. It speaks to our time. After each performance, audience members will have the chance to ask questions and discuss the issues raised by the play with an exciting panel of experts made up of: trade union representatives, journalists, academics and policy makers.
Each post-show discussion will be moderated by Jacquelyn Landgraf. The full schedule is:
Tuesday 18th May
Alex Andreou (Actor, journalist and political commentator)
Danisha Kazi (Senior Economist, Positive Money)
James Farrar (General Secretary, App Drivers and Couriers Union and Co-claimant in Uber BV vs Aslam)
Wednesday 19th May
Miatta Fahnbulleh (Chief Executive, NEF)
Paul Fleming (Equity General Secretary)
Thursday 20th May
Paddy Bettington (CLASS)
Mathew Lawrence (Director, Common Wealth)
Sarah Woolley (BFAWU General Secretary)
Friday 21st May
Stella Creasy (Labour MP Walthamstow)
Dr. Lucy Burke (Principal lecturer at MMU and UCU NEC representative for disabled members)
Daniel Vockins (Executive Director, New Economy Organisers Network)
Saturday 22nd May
Luke Hildyard (Director, High Pay Centre)
Eve Livingston (Journalist & Writer)
Sunday 23rd May
Alex Andreou (Actor, journalist and political commentator)
Yaseen Aslam (President of App Drivers and Couriers Union and co-claimant in Uber BV vs Aslam)
Sarah Jaffe (Journalist and Author)
Entry into the discussion is included in the ticket price.
Information
Doors open from: 7:15pm.
Curtain up: 8pm.
Waiting for Lefty running time: approx. 55 mins
Interval
Panel Discussion: 9:00pm
Tickets: (sales end 1 hour before each performance)
All tickets are sold per device.
General Ticket: £22
Student Ticket: £11.50
Tickets will be emailed to you the day of the performances. Please check your spam folders if you haven't received your ticket or PLEASE email: info@twolinesproductions.com if you have any issues with your tickets.
*DISCOUNTED TICKETS FOR UNION MEMBERS*
We would like to engage union members from across the UK in this discussion. Therefore, we are reserving one third of all tickets at discounted rates for union members.
If you are a member of a union, email info@twolinesproductions.com stating your union and we'll send you a promo code!
Read more about us and the show on our website: www.twolinesproductions.com
or search for @twolinestheatre on facebook and twitter
This event is not for profit. Any profit made will be donated to The Trussell Trust who support a nationwide network of food banks, provide emergency food and support to people locked in poverty, and campaign for change to end the need for food banks in the UK.
COVID19 has seen more and more people being forced to use food banks because they cannot afford the basics in life. Last year, food banks in the Trussell Trusts network provided 1.6 million three-day emergency food parcels to people in crisis, with over 500,000 of these going to children. This was an increase of almost 20% on the previous year.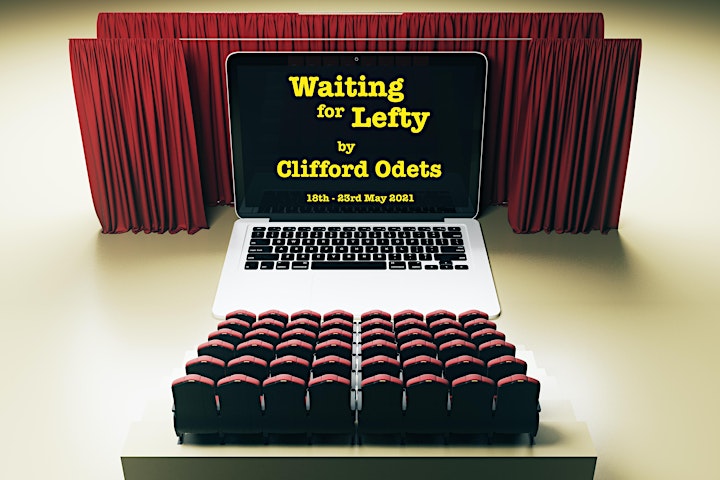 'To change the world, you must tell a story:a story of hope and transformation that tells us who we are.'
- George Monbiot, 'Out of the Wreckage.'