Learn how to paint botanical compositions in this playful watercolour workshop in London, hosted by illustrator Katie Rose Johnston.
About this event
Drawing inspiration from a range of seasonal flowers and plants we will explore ways to mix colours, create tone and add details to make your own stunning contemporary watercolour paintings.
These fun watercolour classes are a great way to wind down after work, learn something new and socialise.
Katie will be on hand to demonstrate techniques, answer questions and provide guidance, so you are able to build confidence with your painting.
About the class...
Katies classes are a playful take on traditional watercolour classes. Set in contemporary, stylish spaces her approach offers a refreshing look using watercolour to help ease stress, build confidence and meet likeminded people.
All painting materials and some light refreshments are provided.
The space has been designed to allow room for each person or group being mindful of social distancing, but if you plan to come in a group please make sure to follow government guidance at the time of the class.
Set in the plant filled space of x+why in Whitechapel - this contemporary co working space offers light filled rooms and a beautiful courtyard. If the sun is shining we will hopefully be able to utilise the outdoor space.
Follow Watercolour Workshop on Facebook to join the community:
Follow Katie on Instagram to keep in touch:
Testimonials:
"I love, love, love Katie's watercolour workshops. They are pure escapism and I'm learning new skills too. I'd thoroughly recommend these classes to anyone."
'I think one of the best things about doing this course, rather than trying to follow tutorials online, is that it gave me a better insight into how others paint, and re-assured me that things I was struggling with were normal'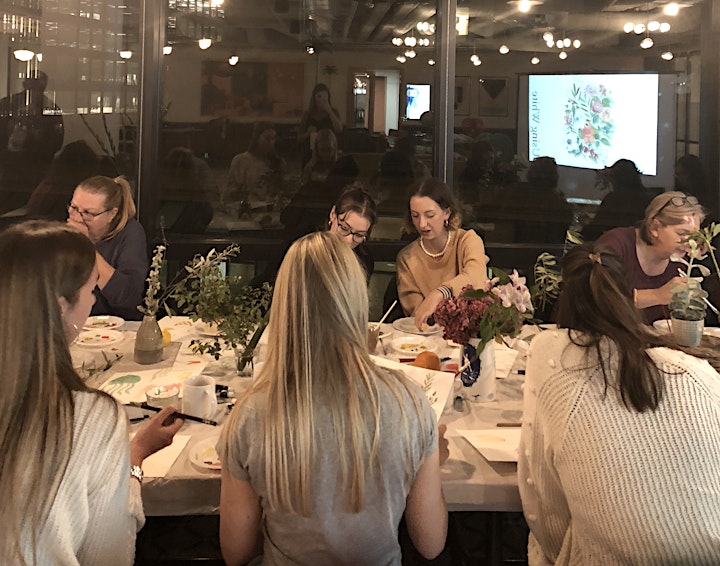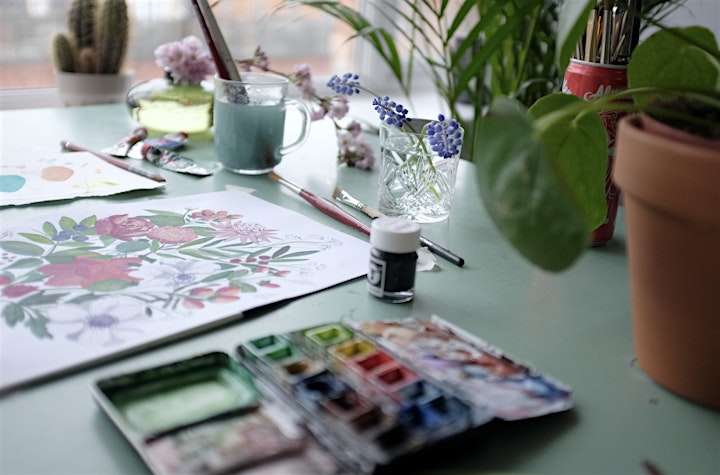 Organiser of Watercolour Botanicals Workshop
Based in London, Katie Rose Johnston is an illustrator, designer and watercolor painter. Using traditional media to tackle subjects both classic and modern, her often playful designs are informed by a characteristic sense of humor and a love of bold color.
Read an article about Katie here: