Location
Amphithéâtre Rodin, École nationale supérieure des arts décoratifs
31 Rue d'Ulm
75005 Paris
France
Sales Have Ended
Registrations are closed
Unfortunately tickets have now closed for this event. Please do keep in touch via our social media channels where we will be sharing insights on the event. To find out about our future events and to stay abreast of WEAR Sustain outcomes, please visit wearsustain.eu/events and Subscribe to Updates.
Description
Rejoignez-nous pour le lancement parisien de WEAR sustain, un nouveau projet pan-européen de €3m qui a pour ambition de faire évoluer le paysage de l'informatique embarquée et des textiles électroniques vers une approche plus durable et éthique.
Cette après-midi et soirée de conférences, table-rondes et networking dédiées au futur des "wearables" et e-textiles ethiques et durables hébergée par l'ENSAD Lab, comprendra également une présentation du 2ème appel à projet Wear Sustain visant à financer des concepts de wearables et textiles intelligents engagés face aux enjeux d'éthiques et de développement durable.
La soirée se terminera autour d'un verre et d'un moment d'échange libre afin de faciliter la rencontre de potentiels partenaires souhaitant répondre à ce 2e appel à projet.
Join us for the Paris launch of WEAR sustain, a new €3m pan-European project that aims to shift the development of the wearables and e-textile landscape towards a more sustainable and ethical approach.
An afternoon and evening of speakers, discussion and networking hosted by ENSAD Lab, will take place on the future of ethical and sustainable wearables and e-textiles, including an announcement of the project's second Open Call to fund wearables and smart textiles concepts that address ethics and sustainability.
The evening will finish with drinks and networking to support interested applicants in finding a collaborative partner to apply to the project's Open Call.
---


Agenda:
Discussion Groups (16h-18h):
16h00 Discussion group 1 - The ethics of data, labour and sourcing of materials and manufacturing
Participants include: Samuel Bianchini, Aurélie Mossé, Marie-Sarah Adenis, Florence Bost
17h00 Discussion group 2 - Environmental sustainability: how can we make it socially and economically sustainable?
Participants include: Martin De Bie, Aurélie Mossé, Marie-Sarah Adenis, Florence Bost
Speakers (18h – 20h):
18h00 Welcome – Aurélie Mossé, ENSAD
18h20 WEAR presentation – WEAR
18h40 Tincuta Heinzel
19h00 Florence Bost, Sable Chaud
19h20 Lou-Anne Boehm and Nancy Boehm, Studio Twins Paris
19h40 Marie-Sarah Adenis, PILI
Networking (20h-21h)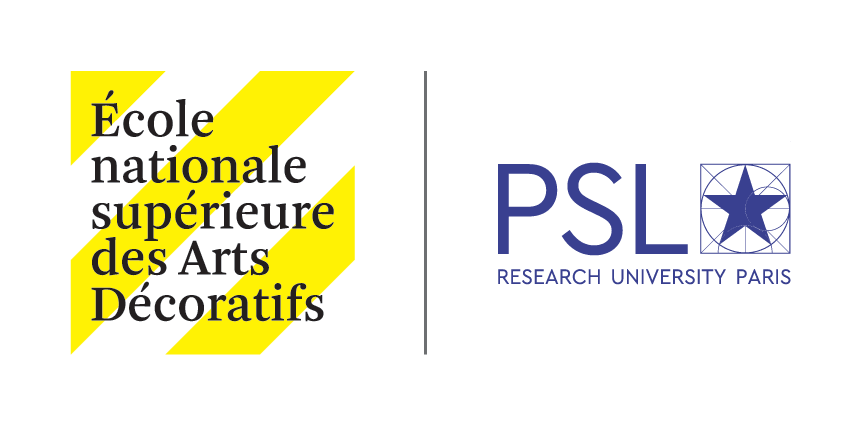 ---
FAQs
How do I get to the venue?
Métros, Bus, RER
Ligne 7 : arrêt Place Monge
Ligne 10 : arrêt Cardinal-Lemoine
RER B : arrêt Luxembourg
Bus 21 ou 27 : arrêt Feuillantines
Bus 47: arrêt Monge
Bus 38 : arrêt Auguste-Comte
Entrée libre sur réservation préalable obligatoire jusqu'au 20 novembre inclus. Pour des raisons de sécurité, une pièce d'identité vous sera demandée à l'accueil lors de votre venue.
Please note that entrance will only be allowed for people having booked a place at least two days ahead of the event and will need to provide an ID card on the day, for security reasons.
Pour toute question, merci de contacter / How can I contact the organiser with any questions?
Please contact the organiser Lucy Bunnell
lbunnell@ucreative.ac.uk
---