Description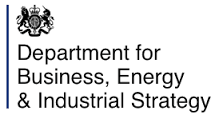 The BEIS Nuclear Innovation Programme – Suppliers Day Event on the 14th January in Birmingham aims to disseminate findings from initial phases of parts of the wider £180 million BEIS investment through the Nuclear Innovation Programme (NIP) and promote opportunities for the next phases of work.

Phase 1 participants for the Advanced Reactor Design – Digital and Advanced Manufacturing and Materials programmes – as part of the wider NIP will disseminate findings from their work through presentations and Q&A sessions. This is to ensure that information is shared with the wider industry in order to promote fairness and transparency for potential suppliers and collaborators that wish to bid into the next phase of work.

The event will also promote an ITT for an Advanced Reactor Design – Digital Phase 2 programme and a grant call for an Advanced Manufacturing and Materials Phase 2 programme – followed by Q&A sessions. The Advanced Manufacturing and Materials Phase 2programme forms part of the Government commitment under the Nuclear Sector Deal. Through this call Government will provide up to £20 million to demonstrate how advanced manufacturing and construction can increase UK competitiveness and reduce costs in a range of products and services. These phases of work are for a duration of two years.

In addition, the National Nuclear Laboratory (NNL) will provide a brief overview of the potential scope for the next phases of anAdvanced Nuclear Fuels and a Nuclear Recycle & Waste Management programme as part of the BEIS NIP, to give stakeholders an opportunity to speak to the NNL about the programmes.