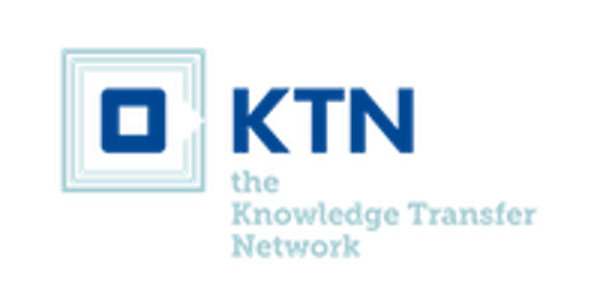 Webcast: Emerging and Enabling Technologies Competition Briefing Event
Description
The Knowledge Transfer Network, in partnership with Innovate UK, will be hosting a series of events across the UK to discuss Innovate UK's forthcoming competition 'Emerging and Enabling Technologies'.
Background
The Innovate UK Emerging and Enabling Technologies programme identifies, and invests in, new technologies and capabilities. The aim is to inspire the new products, processes and services of tomorrow – those with the potential to create billion-pound industries and disrupt existing markets.
An emerging technology is one that is taking its first steps out of the research base. It disrupts existing markets and the first-to-market company can attract more customers and find new income sources.
Enabling technologies underpin the development of high-value products and services in many industrial sectors and markets (cross-cutting/cross-disciplinary). They improve performance and productivity.
What is the opportunity?
Innovate UK are to invest up to £15m in business led, innovative projects to help businesses broaden out innovation activities, to find new sources of revenue from new products, processes or services.
Projects will:
harness E&E technologies across the economy
develop and scale-up research and development to bring ideas, processes and products closer to availability at scale and commercial release
use design processes to understand customer motivations and behavior
use the customer insight gained to create better products, services and processes
 
 

Innovate UK are looking to fund a portfolio of projects that include:

technical feasibility
industrial research
experimental development 

Projects must clearly show high-growth, potential innovations in one or more of the following areas:
any emerging technology that has the potential to achieve a step change in performance and industry disruption can be demonstrated is in scope; we are particularly looking to fund projects in energy harvesting, imaging technologies, graphene or biofilms
any enabling technology in: satellite applications, electronics, sensors, photonics, digital, Internet of Things (IoT), data, cybersecurity, virtual or augmented reality and distributed ledger technology.
The event will include:
an opportunity to hear about the scope of the competition in more detail
an opportunity to network and develop cross sector partnerships for the competition
an opportunity to meet with Innovate UK for 1:1 discussion about the competition
Who should attend?
This event will benefit businesses, academics and researcher organisations involved in emerging or enabling technologies.