Description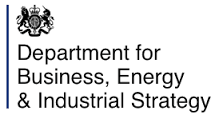 Enabling a smarter, more efficient energy system is a priority for Government and Ofgem, and in their Smart Systems and Flexibility Plan published in July 2017, BEIS committed up to £70m for a smart energy system innovation programme. As part of this commitment, BEIS is launching FleX – the Flexibility Exchange demonstrator competition.
What is the opportunity? The £4m FleX Competition will support the development and trial of innovative and replicable flexibility marketplaces. A flexibility exchange is a marketplace where flexibility providers can trade with multiple buyers of flexibility in both local and national markets. The flexibility to be traded could be provided by domestic or business consumers from a range of sources, including: energy storage, demand-side response and demand reduction; or generation.
The competition will support up to three demonstration projects to be operational by March 2021 with final trials and reporting to be completed by December 2021.
The briefing event will include:
Opportunity to hear about the scope of the competition in more detail
Who should attend? This event will benefit
flexibility marketplace innovators;
flexibility asset owners (storage, demand side management, demand reduction);
potential 'buyers' of flexibility (National Grid, DNOs, electricity suppliers, large industrial consumers)
Registration: Please note that places are restricted and therefore interested parties are requested to register their interest here by 12pm Friday 1st March. You will be notified on or before Wednesday 6th March if a place has been made available to you. Venue details will only be given to those who are offered a place at this event