Description
Join NatWest Business Growth Enablers for a Women in Business event focusing on Diversity & Inclusion and Social Impact.
Our panel discussions will feature fantastic women who have worked exceedingly hard to make a change in their respective industries. Whether their focus was increasing diversity, supporting underrepresented communities or making positive social impact or supporting those who do we're sure you will have plenty of questions on how we can make the world, the workplace and your businesses a better place to be. We will be discussing how Diversity & Inclusion and Social Impact should and will shape the businesses of the future.
We will also have exhibitions from some amazing female founded businesses so come along ready to engage and be engaged!!
Agenda
1030 Registration
1100 Panel Discussion: Diversity
1200 Networking Lunch
1330 Panel discussion: Social Impact
1430 Networking
1500 Close
---


Diversity Panellists
Heather Melville OBE CCMI Director for Strategic Partnerships and Head of Business Inclusion Initiatives for RBS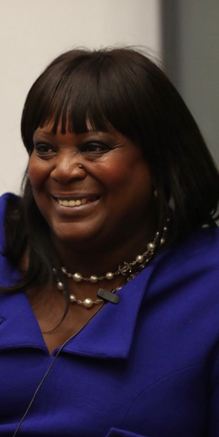 Rina Goldenburg-Lynch CEO & Founder of Voice at the Table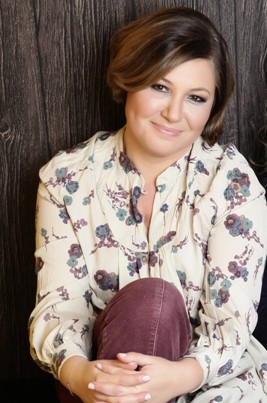 Jackie Groundsell Managing Director of 1230 The Women's Company Ltd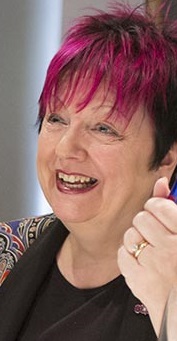 Lu Li CEO & Founder of Blooming Founders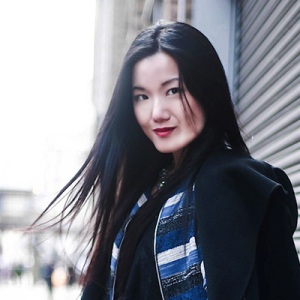 Helen Walbey Founder of Recycle Scooters Ltd. and National Policy Chair for Health and Diversity at FSB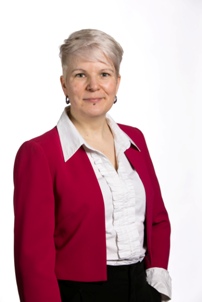 ---


Social Enterprise Panellists
Tracy Thomson Loans Officer at NatWest Social & Community Capitol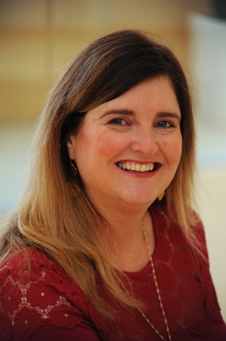 Marija Butkovic Co-Founder of Women of Wearables and Kisha smart Umbrella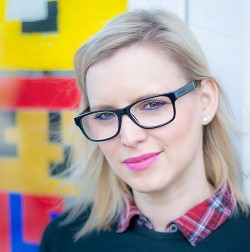 Julia Woollams Design Director of Johnson Banks Design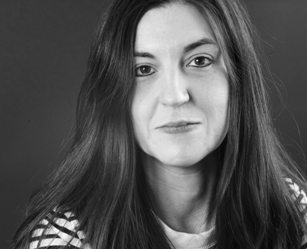 Helen Walbey Founder of Recycle Scooters Ltd. and National Policy Chair for Health and Diversity at FSB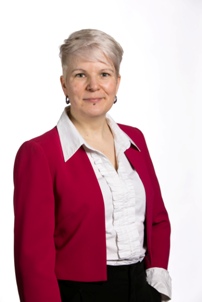 ---
Biographies
Heather Melville OBE CCMI, Director for Strategic Partnerships and Head of Business Inclusion Initiatives for RBS, was recognised in the Financial Times 2016 & 2017 inaugural Upstanding 100 Executive BAME Leaders Power List and was named the winner of WeAreTheCity 2016, Top 5 Rising Star champion for Diversity.
Heather was awarded the prestigious Women in Banking & Finance Award for achievement under "Champion for Women" and in 2012 was awarded the World of Difference 100 award (TIAW) recognising Heather as one of the top 100 Women worldwide who have made a difference to the economic empowerment of women.
She established the RBS women's network and in addition sits on the board for Chartered Management Institute (CMI) and leads the CMI women.
Outside of the financial industry, having completed an executive coaching programme, Heather is a Career Coach and Mentor advising young people who are striving to be tomorrows Entrepreneurs. She represents RBS as a Non-Executive Director for Enterprise Enfield a business consultancy funded by the Government to help small businesses
Heather graduated from IBM business school, together with a wealth of international experience secured over a 30 plus year career in the world of Banking, Finance & International Sales with her recent years focusing on diversity and Inclusion with regular contributions to Sky news and BBC world.
Heather was recently recognised in the Queens Birthday Honours list and received an OBE for her services on Gender Equality.
---
Rina Goldenburg-Lynch has 20 years of experience as a lawyer. Having started her legal career in Washington DC, she then worked as a banking lawyer with Clifford Chance LLP in London and as a Director in the legal department of ING Bank London.
In her tenure as chair of the employee body, Rina observed that most leaders failed to realise the full potential of their colleagues, leaving untapped much talent, dedication and commitment. In addition, as mentor to women, she also experienced that, with support and encouragement, women's self-belief soared, enabling them to clear unhelpful assumptions about themselves and achieve new goals.
Passionate about seeing women achieve their potential by being true to their nature and personality, Rina left the corporate world in 2014 to establish Voice At The Table. The consultancy helps build businesses that use diversity as a corporate strength by developing corporate cultures that respect and value individuals of all backgrounds. In addition, the consultancy's Training Academy for Professional Women offers soft skills training, talks and presentations, coaching and mentoring support, empowering women to contribute fully and authentically.
Rina talks passionately on the subject of women and inclusive cultures and contributes to the advancement of women by speaking to audiences across the private and public sectors, as well as schools and non-profit organisations. She is frequently asked to judge awards events honouring women's professional achievements and shares her thought leadership through blogs and posts.
---
Jackie Groundsell is MD of the highly successful women's networking business, 1230 The Women's Company Ltd.
Launched in August 2002, 1230 The Women's Company (1230 TWC) is the leading business women's network providing on and off-line trading and business growth opportunities across the UK and overseas at local level. This dynamic networking business helps businesswomen make the connections and find the support that you need in your business lives; to meet locally in the Business High Street, share experiences and work together to grow your business through regular vibrant, buzzy networking meetings.
For Jackie, this is a personally inspiring and satisfying business: "Being able to see the synergies and connect businesswomen, to see the "eureka!" moment that 1230 TWC training and networking provides as their businesses grow, is so rewarding; I am exceptionally fortunate to be in a business that I just love."
Jackie knows only too well the challenges and pressures faced by today's business women. Meeting various personal challenges in her own life has given her great empathy with the wonderfully inspiring business women she meets and supports through networking. "I would say my can-do attitude and ability to talk are two of my greatest personal assets. I'm always up for a challenge!" Jackie continues to run her IT training company as part of 1230 Business School, as well as public speaking and is constantly inspired by the businesswomen she meets through her networks.
Jackie is also Chair of Beckenham Business Association, part of Beckenham Town Centre Team, and Interim Chair of the Beckenham BID Steering Group.
---
Lu Li is the founder of Blooming Founders, a company that is building a scalable support infrastructure designed to help grow businesses founded by women. We provide education and introduce new opportunities to female founders through events, content and a global professional network with over 1600 members.

Lu is the UK ambassador of Women's Entrepreneurship Day, a judge at the MassChallenge accelerator, a mentor at the Google Launchpad accelerator and part of the Techstars community leadership team. She has also published the book Dear Female Founder, now globally available on Amazon and Kindle.

In her previous corporate career, Lu has launched FMCG products for Procter & Gamble across Western Europe and has worked on several consulting projects for McKinsey, BMW and T-Mobile.
---
Helen Walbey is the only woman in the U.K. to own and run a motorcycle scrap yard. She started this thirteen years ago and now ships parts globally and has some major police salvage contracts. She lectures at the University of South Wales once a week in leadership and strategy and leads the Federation of Small Businesses Women in Enteprrise Taskforce where she sits as the UK Policy Portfolio Chair for Diversity and Health. When not working she is studying for a Masters in Social Science Research Methods or digging random holes in her allotment and pretending to call it gardening.
---
Tracy Thomson joined the Royal Bank of Scotland in 1988. She has a background in Retail Banking as a Customer Service Office, Customer Adviser and Branch Manager and more recently as a Relationship Manager in Business Banking supporting various businesses, charities and social sector organisations within the Edinburgh and Lothians area. Tracy joined the team in September 2015 as a Social & Community Capital Loans Officer supporting Charities and Social Enterprises who find it difficult to get sufficient mainstream finance
NatWest Social & Community Capital
NatWest Social & Community Capital offers a helping hand to social ventures looking to scale, through loans between £30,000 and £750,000, provided with flexible terms and business support.
NatWest has been the leading financial services supporter and champion of the UK community finance sector for over 20 years, and is the only bank in the UK to have set up a specialist fund to lend to viable community businesses that are unable to obtain funding from mainstream banks. Our ambition is to enable social enterprises to make a positive impact in UK communities and increase the size and strength of this important sector of the UK economy.
---
Marija Butkovic is digital marketing and business consultant who has worked across a range of projects in
different industry sectors, including legal, journalism, tech, IoT, wearable tech and fashion.
As PR strategist and journalist Marija has worked with and been profiled by some of the world's leading
tech and business magazines and portals (Wired UK, TechCrunch, VentureBeat, Huffington Post, Financial Times, Forbes, Business Insider, London Evening Standard, Sunday Times, Urban Wearables, EnGadget, Gizmag, The Telegraph, AdWeek, BuzzFeed, Woman Magazine, Mac Life, etc.).
She is also a co-founder of Kisha Smart Umbrella - a wearable tech startup behind the world's smartest fashion tech umbrella, and Women of Wearables - UK's and Europe's first organisation aiming to support, connect and mentor women in wearable tech, fashion tech, IoT and VR/AR. In both businesses she also performs the role of a digital marketer and PR strategist.
She is member of Tech London Advocates - an organisation aiming to support technology startups in finding new investment, new talent and achieving high growth and Women Techmakers - Google's global program providing visibility, community and resources for women in technology. She currently works with startup accelerators and incubators in London and worldwide on delivering help as a mentor and advisor.
Prior to working in the tech industry, Marija was a corporate lawyer and consultant for legal trade journals.
She holds a Master of Laws degree from Faculty of Law, University of Rijeka, Croatia, and was also awarded a diploma from the Startup Institute in London.


---
Julia Woollams is a graphic designer with 16 years industry experience. She runs freelance design projects and is also design director at Johnson Banks – a London-based design and branding agency with a global reputation.
Julia creatively solves problems for clients in interesting and unusual ways to help them stand out in their sectors. In branding words are as important as pictures – the cross-over between design and strategy being paramount. Julia co-founded and writes for the Croydonist, the new cultural blog about Croydon, and is also a contributor to the popular Johnson Banks blog 'Thought for the week'.

Making a positive social difference through design is a priority, therefore her key clients work in the cultural, education and not-for-profit sectors. These include: Anthony Nolan, Brighton Dome and Brighton Festival; the European Bank for Reconstruction and Development; Historic Royal Palaces; Kings College London; Livability; Mozilla; Science Museum; University of Cambridge; Unicef UK; V&A.

In her my spare time, when not finding the next great place to write about for the Croydonist or shooting photos for her partner's band, Julia volunteers as a support worker for the charity Breast Cancer Care.
---
With such a great line up of pannellists and some fantastic female founded businesses exhibiting we're sure this is an event you won't want to miss.
You will also get the opportunity to meet and connect with likeminded individuals so please bring plenty of business cards.
We look forward to seeing you there!!