Location
Makerversity
London
WC2R 1LA
United Kingdom
Refund policy
Refunds up to 30 days before event
Description
Join artist and printmaker Alex Booker for a day woodcut printing at Makerversity. Alex will be teaching the oldest recorded printmaking process; woodblock printing to a group of new printmakers.
The 4 - hour workshop day will comprise of producing woodcut prints within this ancient practice. Alex will teach the fundamentals of the practice including; using Japanese hand tools block registration, reduction cut printing and how to produce images made of multiple colours.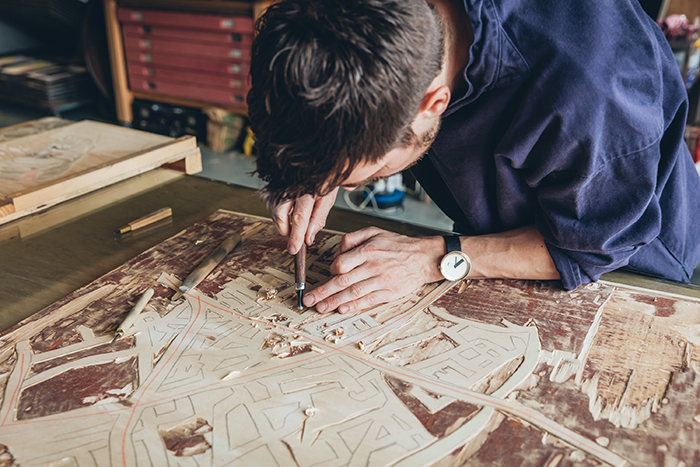 Stage 1 - The workshop will cover the use of tools to design, draw and cut woodblocks and explore the process of hand printing using barens and rollers on three types of paper, including the handmade Hosho paper.
Stage 2 - Delve a little deeper, showing you how to use multiple blocks and reduction cutting techniques to create more complex multi colour prints.
Everyone will have the following materials:
2 x A4 Japanese Shina plywood blocks and individual mesh cutting mats
A five set of Japanese cutting tools
A selection of three papers including a Japanese Hosho paper
Water based inks in various colours
Pre-cut blocks of patterns and shapes
Tracing paper and plenty of stationary for the day
Tubes to take prints away
Alex recommends bringing anything that may inspire you or material that is part of an on going project you might be working on or just something visual that makes you happy. He often works with photographs, postcards, drawings, film stills and patterns.
Workshop Reviews:
"We had an amazing time! Alex is a great teacher and created a really welcoming and inspiring atmosphere. - Melinda, 21st Jan 2018"
"The woodcut printmaking class was truly enjoyable. Alex did a great job being both a teacher and a host. All the necessary tools for the class were provided and you could get as many prints as you wanted of multiple qualities and colours… I would highly recommend this experience!" - Mahaba, 10th Dec. 2017
"This was a fascinating day. I learned a great deal about the theory of woodcuts and woodcut printing, and produced two pieces that I am delighted with. Alex was helpful and informative, guiding us along the way, giving lots of ideas and providing an exceptional lunch. Thanks!" - Terence, 29th Oct. 2017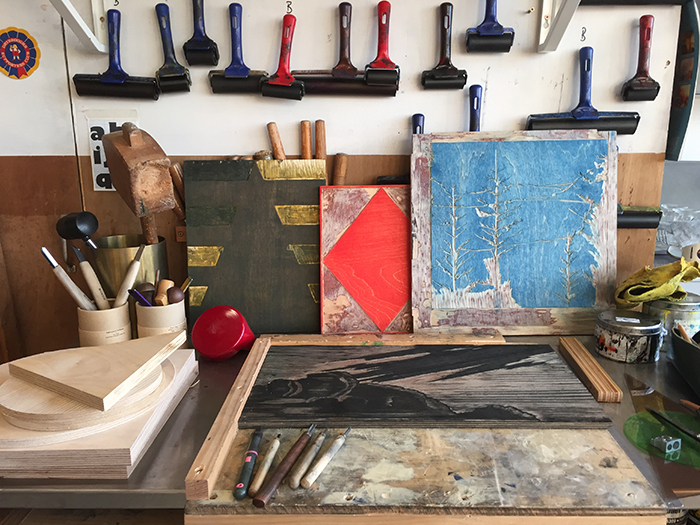 See more of Alex's work here