Description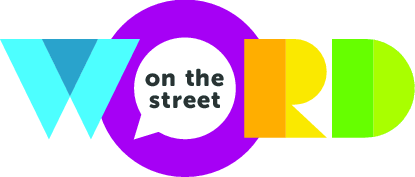 Freedom Festival presents
Word On The Street | No.3
Hollie McNish and Zena Edwards
with live music from Fran Smith
and support from Mike Watts.
Pay What You Feel | #PAYF
The third and final instalment of our monthly Word On The Street events is suitably spectacular, with Hollie McNish and Zena Edwards leading the line-up at Früit Space. Word On The Street is delivered in partnership with A Firm Of Poets and Word Life, and this event is delivered in association with Away With Words.
Live music comes from Fran Smith, with spoken word support from Mike Watts. The evening will be co-hosted by A Firm Of Poets co-founder Ralph Dartford and Away With Words host Jim Higo. This project is part-funded by Arts Council England and the James Reckitt Library Trust.
Click here for full information on the evening event.
This workshop offers a truly outstanding opportunity for emerging poets. Taking place from 2-5pm at Hull Central Library, we'll run through a combination of Creative Writing and Performance exercises. You'll then be given a short slot at the main event in the evening - sharing a stage with two of the world's best spoken word artists.
And not only that - you'll also have the opportunity to perform at Freedom Festival itself! We welcome poets and spoken word artists of all backgrounds and abilities. Please note that you must be able to attend the evening event as well as the afternoon workshop.
Please bring two or three pre-written poems for the performance workshop, and a pen and some paper for the creative writing workshop. Also, please don't hesitate to email hello@afirmofpoets.com if you have any questions. The workshop will be delivered by Matt Abbott of A Firm Of Poets and Joe Kriss of Word Life.
If you reserve a ticket and are no longer able to attend the workshop, please cancel your order ASAP so that it can be reallocated. We thank you in advance for your cooperation. Also, you don't need to reserve a ticket for the evening event separately.