Location
Futures Group
40 Friar Lane
The Hub
Nottingham
NG1 6DQ
United Kingdom
Description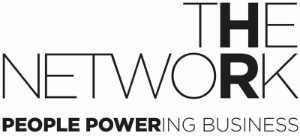 At our first confirmed event of 2019, Furtures Group will be sharing their expertise on workforce planning, specifically how orgainsations can use skills to build resilience and growth.
This event will interavtively explore the opportunities that arise in attracting, retaining and developing key staff.
On the agenda:
An opportunity to share your experiences of attracting and developing talented staff to your business with the group, including any successes and challenges.
Identification of the routes from education to work and how businesses can directly influence and shape their workforce for the future.
How to approach challenges faced in a competitive labour market with an ageing population – how can the requirement for skills to be updated more regularly be met in an effective manner.
A breakdown of the complex world of training, funding, apprenticeships and adult education and insight into how you can design it to meet your businesses needs including leadership, management, productivity, social mobility and identifying and filling skill gaps.
Speakers:
From Futures, Comercial Director, Sandra Cowley and Head of Business Engagement and Pratnerships, Abi Rae will be speaking. You can read more about their roles and expertise below:
Sandra Cowley – Commercial Director
With over 38 years of working in the education and business sector, Sandra is committed to ensuring individuals have access to opportunities to learn skills which make a positive impact on their lives. At Futures for Business, her role is instrumental in securing business growth for the benefit of the people we support.
Sandra has taken on Directorship roles at three large national training and skills institutions and drives a culture of ambition, team working, achievement and trust.
Abi Rae – Head of Business Engagement and Partnerships
Abi has worked in the learning, development and skills sector for over 12 years and is experienced in talking to businesses about learning strategies that deliver business growth, increased productivity and employee engagement.
With experience of designing and delivering training in corporate business, leading engagement teams and working with businesses across several sectors Abi's role is to define and agree outcome targets, return on investment and maintain a quality account managed approach to meet business needs.