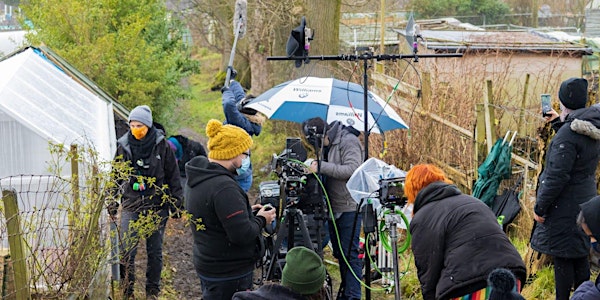 Workshop: An Intro in Careers in the Film Industry- Northern Fortress Films
Location
Bradford City Hall
Norfolk Gardens
Bradford
BD1
United Kingdom
Workshop: An Introduction into Careers in the Film Industry with Northern Fortress Films
About this event
An introduction to the vast array of careers in the Film & TV industry. A whistlestop tour of all the different jobs involved on a set - some might surprise you!
Recommended for 11 yrs+ (under 16s must be accompanied by an adult)
From special effects to carpentry, this workshop is designed to make you think about all the different job opportunities available out there as Bradford's film industry is growing by the day.
Followed by a Q&A to answer any questions you might have.
The workshop will be led by Louisa Rose Mackelston (pictured below). Louisa has worked as an Assistant Director in the Film & TV industry for the past 4 years. In January 2021 she opened her production company - Northern Fortress Films. NFF's mission is to shine a spotlight on the North, create authentic content, and to increase diversity and representation across all aspects of the industry.
In 2021 she was awarded the Young Change Maker's Fellowship by the Virgin Money Foundation, for her plans to educate the young people of Bradford and empower them to chase their dream careers in Film & TV. Her award-winning film, Ruth & Safiya, has been shown internationally and was an official selection at Leeds International Film Festival.
This is part of the Bradford Family Film Festival - Please see www.bradford.film for more events
#bfff22