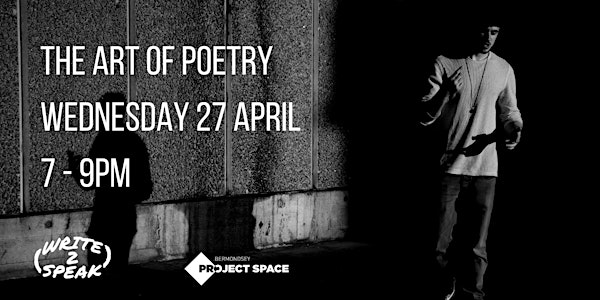 Write2Speak - The Art of Poetry
Location
Bermondsey Project Space
185 Bermondsey Street
#183
London
SE1 3UW
United Kingdom
Write2Speak present 'The Art of Poetry', an intimate evening of spoken word performance with 5 of London's finest contemporary poets.
About this event
Write2Speak is an organisation that supports the community using spoken word poetry workshops and events.
Following the success of our Open Air Open Mic events it's only right that in partnership with the Bermondsey Project Space we're bringing you something new...
Feature sets from 5 of our favourite spoken word artists including:
Hollie Dee - @HollieDee.Poetry
Yossi - @Yossi_SpokenWord
Tyler Cunningham- @TylerLukeCunningham
Luke Jaime @LukeJaime
Anomis: @Anomis_VoidVisionVoice
All this will be taking place in a beautiful gallery space in central London.
We hope you are able to join us.
To use the paypal processing method please make sure you have enabled pop ups
If you are still having trouble with the payment processing please click Pay At Door (at check out) and your ticket will be reserved for payment and collection at the event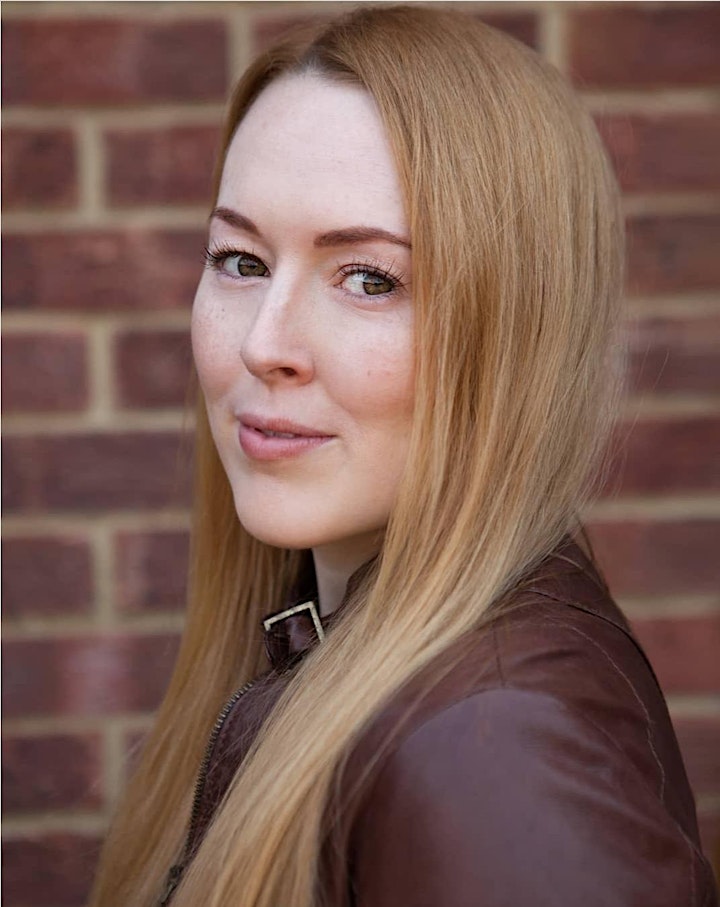 Hollie Dee:
A member of the Flo Poets UK collective and Poetry Grand Slam finalist at both Your Place, New Zealand and Oooh Beehive, UK in 2020.
Hollie draws from her collective personal life experiences. Aiming to shine a light on the beautiful struggle, she tackles mental health, self awareness, with some fiery political takedowns thrown in for good measure. She creates a conversational story telling style that is unmistakably authentic.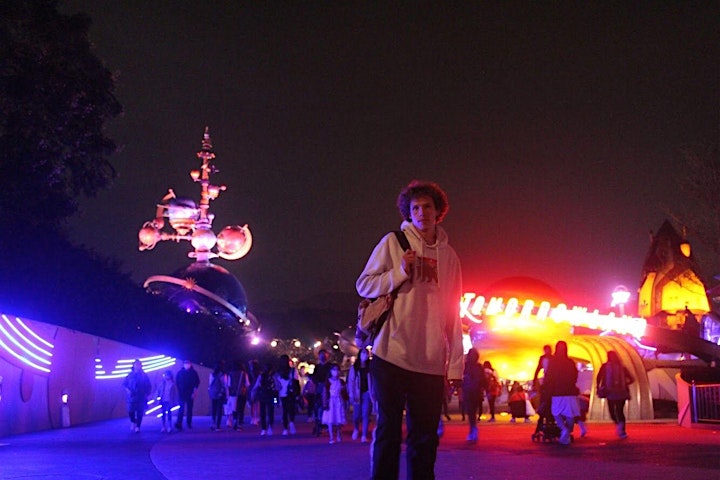 Luke Jamie:
Luke is an enigma, when asked for a bio he simply said 'Putting my own world in my own words'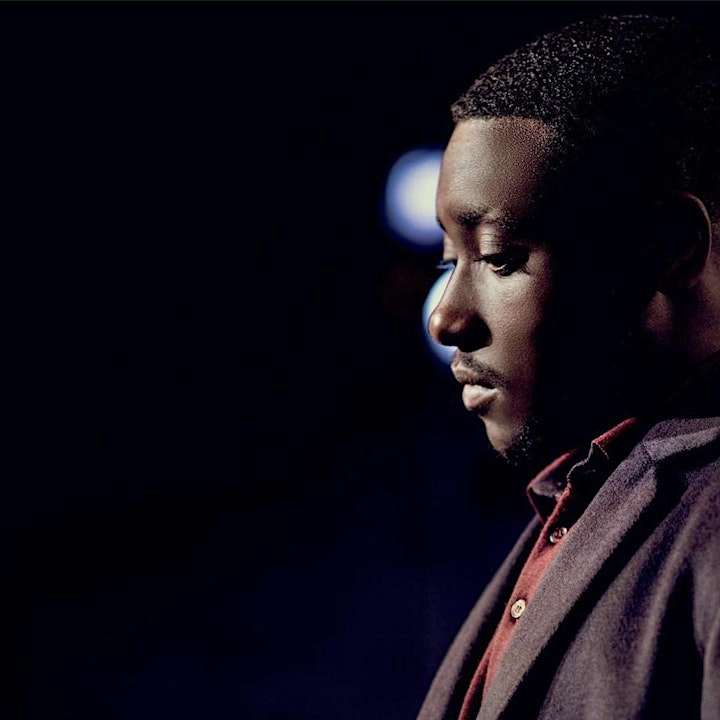 Tyler Cunningham:
Tyler Luke Cunningham, is a professional actor, practitioner of performance education and one half of Write2Speak.
Tyler first stepped on stage at the Royal Festival Hall aged 9, as part of a Gospel Concert, however his passion for the arts blossomed whilst attending Platinum Performing Arts School on the weekend, age 14 as a Troop dancer.
Tyler trained for a Foundation Degree in Inclusive Performance at Chickenshed Theatre Company and has since delivered hundreds of workshops and classes (Dance, Drama & Spoken Word Poetry) to people of all abilities.
Tyler takes particular pride in his weekly inclusion classes which enrich the lives of young people with various complex needs.
Whilst focusing on creating work to empower others, Tyler is still managing to build up an impressive acting CV.
On Stage & On Screen
So far his TV Credits Include:
Playing Louis (Series regularly) Holby City (BBC),
Spider Man Far From Home (Marvel),
I May Destroy You (BBC & HBO).
Boy Meets Girl (BBC),
Flack (UKTV)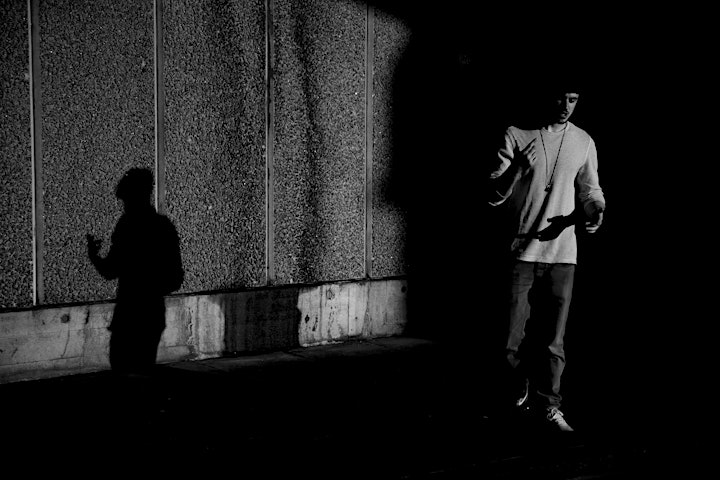 Yossi:
Yossi is a London-born spoken word artist, actor, and educator. Yossi has been creating from the age of 12 when he began writing lyrics in isolation at school and started performing with other young people at Chickenshed Theatre Company in north London. Yossi's unique style of poetry has led him to perform at venues like BAFTA, Tate Modern and the British Museum, and to have a series of his poemsfeatured by MTV. Yossi's poetry questions, explores, and portrays the modern world through the mind of a manic yet mindful millennial.
Yossi's debut EP 'FOR SOME REASON' is available on all streaming platforms.
Above all this Yossi takes pride in his educational work with people of all ages, backgrounds, and abilities. Yossi produced multi-partnership Arts Council England funded projects andhas delivered hundreds of spoken word workshops in partnership with: Schools, Universities, and organisations such as Counterpoints Arts, The British Red Cross and Thrive LDN. Yossi is the co-founder of the organisation Write2Speak.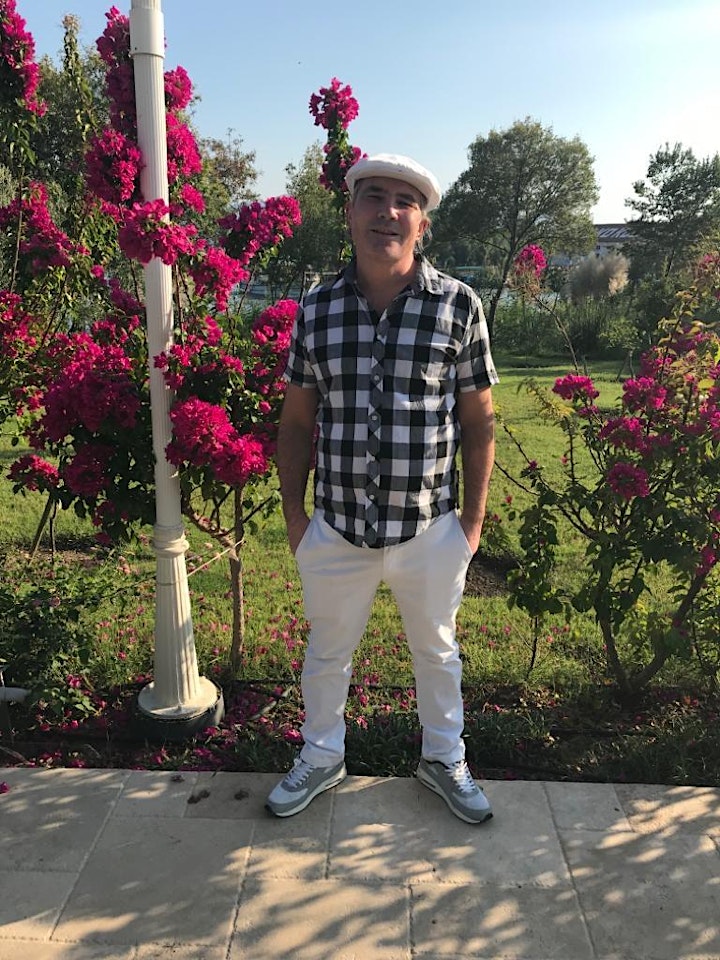 Anomis:
ANOMIS ~ VOID VISION VOICE 'Tis the poet-philosopher's nature to goad transmutation through inspiration... to joyfully pour the holy spirit & fill the chalice of the world with love, light & laughter... and with revelation through word & silence, void & vision, rhythm & harmony, incision & precision... playfully poke & perchance point a way... / l \ So cock an ear to this quickstep prismatic patter... perfectly pumped & perkily plumped prose thrown up & blown over by slipshod slapdash swaggy doggerel... a shaggy dog's tall tale for sure & certainly not a short one ! / l \ To peruse some recent oratory kindly forge a link with... ANOMIS - VOID VISION VOICE on YouTube and IG. https://www.youtube.com/channel/UC1kFlWYxTfDg9dNZqPmnyhA