Description
ONLINE TICKET SALES HAVE NOW ENDED BUT YOU CAN STILL PURCHASE TICKETS ON THE DOOR
Yes to Life Annual International Conference 2018
Exploring the potential of Integrative Medicine
Following last year's enormously successful sell-out conference, 'Starting the Conversation - Exploring ways in which integrating conventional cancer care and lifestyle medicine can improve outcomes', we are thrilled to invite you to joins us for our 2018 conference. We will explore developments in Integrative Medicine (IM) from forward-thinking countries that are spearheading the change in cancer treatment, as well as sharing exciting developments which are taking place in the UK.
This conference is aimed at:
People with cancer, their carers and families

People working within Functional Medicine including practioners and therapists who are supporting people with cancer

Anyone working within the NHS and private practices including nurses, medical doctors and medical researchers, general practitioners who are also supporting people with cancer

Anyone interested in health, wellbeing and Lifestyle Medicine
This year we offering a conference with a twist. Guests will be invited to spend an hour meeting and talking to a team of the best specialists in the field of IM, these include our speakers, practitioners covering a broad range of therapies.
Healine speakers...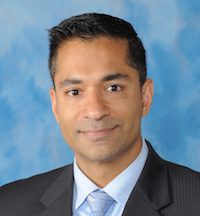 Dr Mehta trained as a fellow in the Program of Integrative Medicine at the University of Arizona, with Dr Andrew Weil. Board certified in Internal Medicine and Sleep, Dr. Mehta served as the conference co-chair for the International Society for Integrative Oncology in 2016, where 32 countries were represented among more than 500 participants.
His expertise includes nutrition, exercise, sleep, yoga and mindfulness to achieve wellness in the context of coping with chronic medical conditions. Dr Mehta's research interests include the use of preventative medicine and positive health behaviors to improve quality of life in patients being treated for cancer, heart disease and neurological conditions, as well as those undergoing rehabilitation for chronic pain.
Dr Mehta will be starting the conversation on:
Brief history of integration in the US in the last 25 years

Founding and work of Society for Integrative Oncology (SIO)

Progress in science

When and how did integration start to become 'normal'?

IM departments in major US cancer centres - how many, how big, what they feature, level of integration

Evidence for advantages of integration in cancer
Patricia Peat, Founder, Cancer Options - Consultancy, Research and Coaching and author of The Cancer Revolution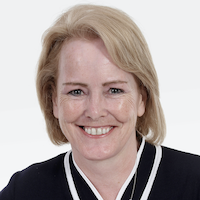 In her 20 years as an oncology nurse, Cancer Options founder, Patricia Peat saw thousands of cancer patients struggle with difficult emotions: shock, fear, anxiety, grief, trepidation, uncertainty. She recognised people needed access to quality, up-to-date information and research regarding the latest and best approaches, to take charge of their cancer decisions. In 2000 she founded Cancer Options to provide people with access to this information and research, and to coaching and consultancy services catered to the individual. She is also the author of The Cancer Revolution, the charity's highly successful book which has helped thousands of people.
Patricia will be starting the conversation on:
Progress in the science of integration

Advantages of integration over either conventional or lifestyle alone

Developments around the world (general, without covering material that will come from Mehta and Slocum)

Moving on from RCTs

The forces at work for and against change in US/UK healthcare systems

Simple, safe ways to improve UK conventional care
Dr Abdul Slocum, Chemothermia Integrative Oncology Clinic, Istanbul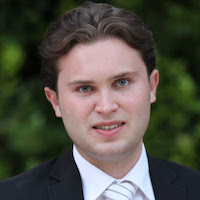 Since completing his medical training at Marmara University, Istanbul, Dr Abdul Slocum, has been part of the ChemoThermia Oncology Center team, founded in 2010, delivering world-leading cancer treatment using the latest integrative approaches.
Dr Slocum will be starting the conversation on:
The reasoning behind the development of ChemoThermia protocols

Examples of protocols with details of synergies

1 or 2 unusual case histories

Comparison with conventional treatment - costs, quality of life, outcomes

Simple, safe ways to improve UK conventional care
Jon Liebling, Political Director, United Patients Alliance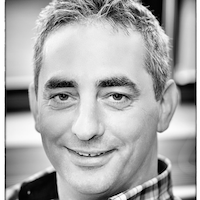 After being arrested for growing cannabis to aid his own health issues, Jon Liebling decided to take action against this unjust law. Turning his conviction around on its head, Jon was inspired to join the United Patients Alliance (UPA) where is now the Political Director and has been campaigning for the drug reform relentlessly ever since. All this hard work has paid off and, recently, the law for medical cannabis is finally moving forward for the better.
Jon will be starting the conversation on:
Who is medicine for? The forces at work in business, government and medicine driving what is researched, developed, sidelined, banned

Cannabis - social problem or life-saving medicine - competing agendas

The recent change in the law around cannabis

Cannabis and cancer - the benefits, the issues, strategies for users

About the UPA
Ally Jaffee & Iain Broadley, Founders of Nutritank - UK initiative to integrate Lifestyle Medicine into the NHS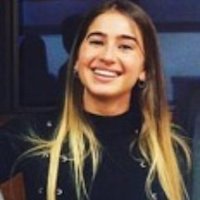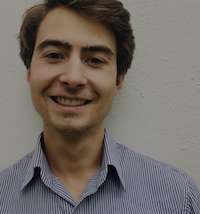 Nutritank, founded by Ally Jaffee and Iain Broadley is an information and innovation hub for food, nutrition and lifestyle. Empowering young people and communities to make a change. Their current focus is education. Through their Nutritank university society branches "Nutritanksocs", they aim to promote the need for greater nutrition and lifestyle medicine training within medical education.
Ally and Iain will be starting the conversation on:
The problems in GP practice today

New views of health and disease

Prevention as a primary agenda for GPs

How Lifestyle Medicine can drive a new agenda

The power of peer support, patient to patient
Dr Marie Polley, Researcher & Lecturer, University of Westminster and Co-Chair of the Social Prescribing Network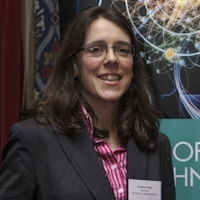 Dr Marie Polley has a BSc in Biomedical Sciences and PhD in molecular carcinogenesis. She is also a Reiki teacher and practitioner. Dr Polley is a past Chair of the British Society for Integrative Oncology in the UK and is currently a Senior Lecturer in Health Sciences and Research. Dr Polley has researched extensively on how to capture a patients voice in research and developed pragmatic mixed methods research on effective integrations of different health paradigms. Dr Polley set up and is Co-Chair of the Social Prescribing Network, a means of enabling GPs and other frontline healthcare professionals to refer patients to a link worker. This provides them with a face-to-face conversation and identify and co-produce appropriate support pathways in the third sector. This approach has underpinned the governments recently announced loneliness strategy.
Dr Polley will be starting the conversation on:
Personalisation and integration in healthcare - the story so far?

What is social prescribing?

What's this got to do with cancer? What could be prescribed?

How to push the agenda forward in your local practice
Information Stations confirmed are:
Patricia Peat/Hayley Conway - Cancer Options
Dr Abdul Slocum/Martin Powell - ChemoThermia Oncology Centre
Ashwin Mehta MD/Professor Robert Thomas
Dr Aryan Tavakkoli - Quantum Clinic
Melissa Smith - Alliance for Natural Health (ANH)
Jonathan Liebling - United Patients Alliance (UPA)
Alex Laird - Living Medicine Herbalist
Ally Jaffee and Iain Broadley - Nutritank
Dr Marie Polley - Social Prescribing Network
Gareth Myer - Lipolife
IMPORTANT NOTES:
This is a CPD Standards Office accredited event and equates to 7 certified hours.

CPD Standards Office certificates will be available to those who require them at the end of the event at the registration desk or this can be sent to you as a pdf by emailing office@yestolife.org.uk.
This event will be filmed and available for download at a later date. We ask attendees to kindly refrain from filming and taking photos.
All tickets include a delicious, healthy lunch and refreshements.
No refunds.
Cancer is a very serious and individual disease. Users must consult with experts in their appropriate medical field before taking up any form of treatment. The information above is not intended or implied to be a substitute for professional medical advice nor is it intended to be for medical diagnosis or treatment.