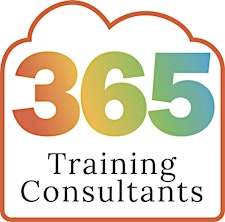 365 Training Consultants
365 Training Consultants consists of a group of experienced Microsoft Trainers.  Suzanne has been training on Microsoft Applications since the 1990,s and originally learned her spreadsheet skills using Lotus 123 for DOS.
Suzanne has delivered training in all of the Microsoft Applications to users and customises where possible her training to meet the requirements of her customers. 
Suzanne and her team also assist companies in developing their use of Office or Microsoft 365 and improve business process using these applications. Microsoft Teams combined with Microsoft SharePoint are the new way of managing your documents, discussing project based information and sharing files. 
Join Suzanne on her regular (Free) Webinars or Training Sessions where she will give more information about these topics. Alternatively book a session with Suzanne on her team from the website to find out how 365 Training Consultants can help your business save time and money.