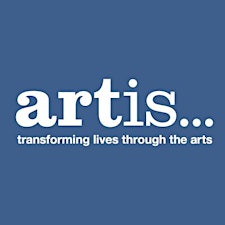 Artis Foundation
The Artis Foundation was established nearly two years ago as a new creative learning charity to continue the work of Artis Education Ltd in England and Wales, particularly focusing on areas of disadvantage.

Since 2004, Artis has provided 775 schools with arts educators to engage children with classroom topics and develop their confidence, self-esteem and creativity. We firmly believe in the transformative power of the performing arts to change lives, and want everyone to recognise the value of a society enriched with the arts.
Find out more about our work and how to support us at www.artisfoundation.org.uk.
Sorry, there are no upcoming events