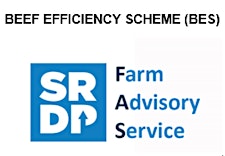 Beef Efficiency Scheme
Autumn workshops to help farmers and crofters improve herd fertility
The Beef Efficiency Scheme (BES) Advisory Service are hosting a series of workshops that will provide advice and guidance on how to improve herd fertility, focusing on technical performance in addition to the financial and management benefits.
As a BES participant you are required to attend one event every year as part of the Scheme. During 2018 we ran events relating to cow nutrition and grassland management and received excellent feedback with 97% of attendees rating the overall delivery as good or excellent. In response to requests from farmers we will be running events focussed on improving herd fertility and making the best of available resources. As you will be aware one of the management improvements you are required to implement is improved breeding selection. This workshop will help you to decide on the most beneficial breeding improvement for your herd.
To register for an event, please scroll down the list below and click on the FAS icon to the left of the event that you wish to attend.
Sorry, there are no upcoming events