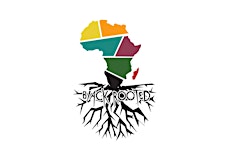 Black Rooted
Black Rooted is a not only a social media page for empowerment, but it is also a channel for energy and knowledge that uplifts the mind, body and soul.
As we know, Africa is the motherland of civilization and conscious thought; African's have touched every wave of the oceans and farmed every crop on earth. All thoughts and ideas become things, however the root of all things begin in darkness, blackness. African ancestry covers many civilisations and dynasties over all the continents but most of the great works happened in the motherland.
Black Rooted will be keeping the mission of Black Excellence alive through the subjects of: Art, Music, News, Culture, Love, History, Documentaries, Education, Media and Health. As we embark on the information age, revolutionary wisdom is emerging from Kings and Queens across the African diaspora.
Being a single finger digit on this fist we all are treating to clench, it's our duty to:
- Ensure an economic empowerment base for Melanated people who have been historically disempowered economically by systematic racism.
- Counter negative media propaganda and campaigns against Melanated people globally - Ensure quality education for Melanated people globally via possible networks.
- Ensure overall human rights for Melanated people worldwide are taught for all generations, especially those in areas with high levels of white supremacy.