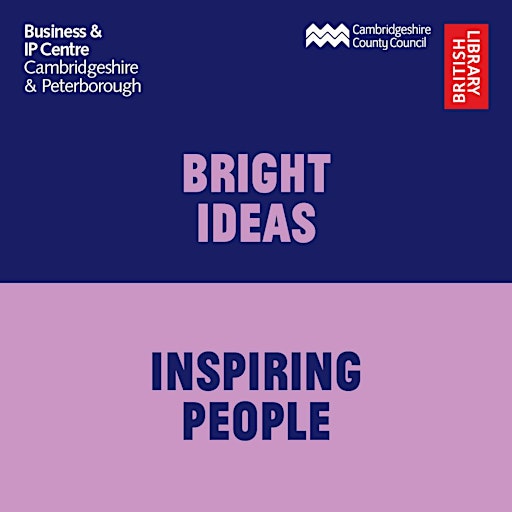 Business & IP Centre Cambridgeshire & Peterborough
The Business & IP Centre Cambridgeshire and Peterborough supports entrepreneurs, inventors and small businesses from that first spark of inspiration to successfully launching and developing a business.
Libraries aren't just full of books.
They're full of ideas. Bright ideas that change the world. Bright ideas imagined by inspiring people. Inspiring people like you and me. Cambridgeshire & Peterborough libraries, in partnership with the British Library and other libraries across the UK are leading a revolution by inspiring a thriving community of new and existing business owners.
It's free to join and open to everyone. And it's transforming the way ideas grow into successful businesses. Whether you're just starting out, need advice on protecting your assets, or are ready to take the next step in your journey, we're here to help.
The Business & IP Centre is part of the British Library Business & IP Centre national network.