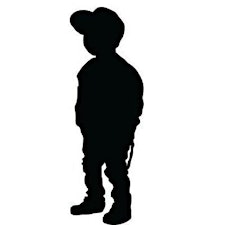 Dad La Soul
We are a revolutionary, grassroots movement, that uses the arts, music, and tech to meet our mission. .
We're a non-profit organisation that is building an ever-growing international support network for dads, stepdads, male careers, granddads and their kids.
We work with national social housing providers, leisure centre groups, and brands to produce kick-ass dad-friendly playdates that feature everything from DJ/film-making/circus skills/special FX make-up/science workshops, soft play, dress up, sensory play and crafting.
We want to create a place for dads to be the modern version that they want to be instead of setting them up for failure.
These activities bring strangers together, challenges conventions, spark conversations and starts friendships in dads that perhaps can otherwise struggle in silence or isolation.
With 96 men, aged under 45, being lost to suicide in the UK every week, the more we can do to get men talking the better.

THIS IS WHO WE ARE:
We are the dad that commutes all week long – he doesn't see his kids during the week and hates it,
We are the dad whose only social life revolved around the friends their partners had made on the playground,
We are the stepdad that finds himself struggling as he tries to build relationships with his new family,
We are the dad that is adopting and trying to get to grips challenges that, that brings,
We are the separated dad who only sees his kids at weekends, and chokes back the feelings that he doesn't feel allowed to talk about, because 'real men' don't,
We are the dad who isn't afraid to change a nappy yet finds it hard to take his kids out because all the changing facilities are in women's toilets,
We are the stay-at-home dad who yearns for time with 'the lads,
We are the dads that are coming to terms with how to handle our child's SEND needs.
"We, as a society, try and run before, we can walk. Our shifting perception of what a dad's role is in a modern family is overdue. Still, without fundamental changes to society's approach, we won't create the support network for dads to be the modern version that we hope they can be, instead of setting them up for failure.
Filming this episode, I left feeling overwhelmingly appreciative of the fact that in Britain we have figures like Dan who are ready to take up a cause when they see a situation that isn't working – and that they try to make a difference".
John Johnson – Senior Editor: Huffington Post.
We are building a national/ international network of clubs, so our fellow dads who feel the same way have a place they can call their own.
Come and join the revolution.